Colts draft moves demonstrate faith at OT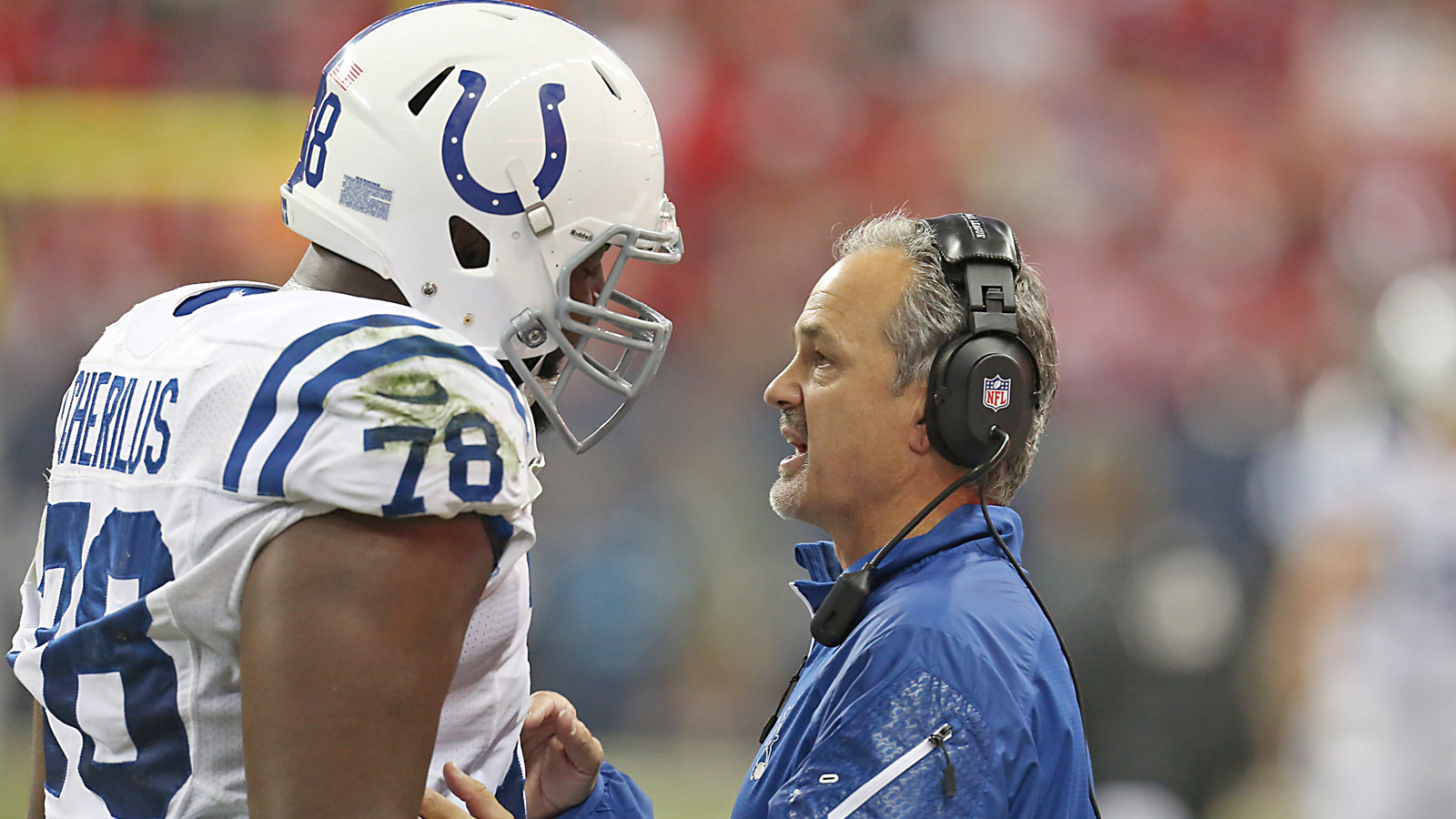 In the days leading up to the 2015 NFL Draft, conventional wisdom had the Indianapolis Colts in the market for an offensive tackle. With starting right tackle Gosder Cherilus rehabbing from offseason knee surgery, it made sense that the Colts would look to the draft for insurance protecting quarterback Andrew Luck.
At the end of draft, however, general manager Ryan Grigson elected to spend just a seventh round pick on Mars Hill tackle Denzelle Good. And while Good may one day develop into a serviceable player, the odds of the 255th overall selection contributing as a rookie are slim.
Grigson said the Colts moves in the draft showed the team was comfortable with what they already had in place.
"You measure things, guys up against guys that are up on the board. We feel comfortable that we have enough options to work with," Grigson said, according to the Colts official website.
"We have OTAs, and then we can see them out on the grass and figure it out from there. But we feel confident in what we have."
As for Cherilus, he said he's working to overcome last season's injuries, with a goal to return to practice in June.
"Every offseason, every team, they have certain guys that had to deal with things during the season that they had to get repaired during the offseason," Cherilus said.
"I don't want to be part of that group, but that's where I am. My goal right now is to work as hard as I can every day with our coaches, trainers, to get back as soon as possible."
Based on the Colts' moves last week in the draft, it seems the team is banking on having him back and healthy sooner, rather than later.
(h/t Indianapolis Colts)
Photo credit: Thomas B. Shea/Getty Images