Colts Defense May Be Bad, But It's Still Not the Worst in Franchise History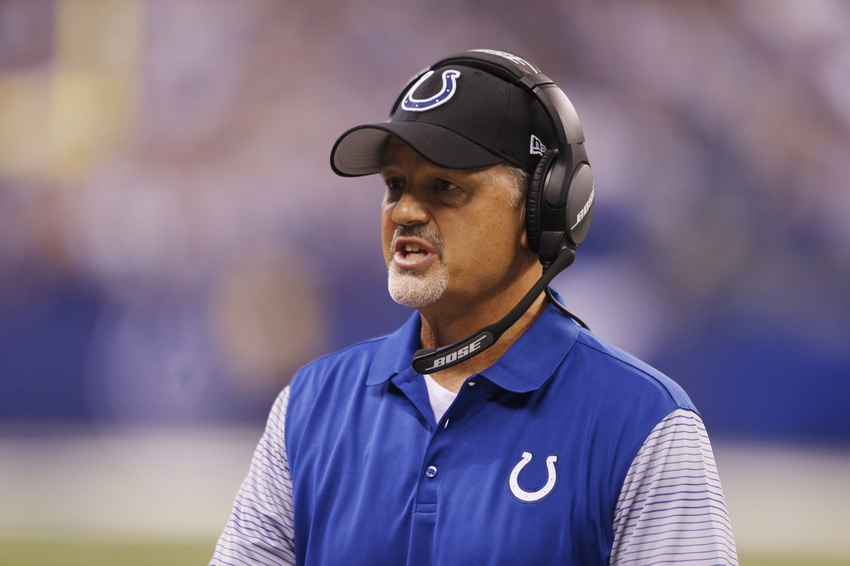 Don't get me wrong, you can currently call this Indianapolis Colts defense a lot of things–none of which are probably very nice.
However, calling it 'the worst' defense in franchise history simply isn't one of them–contrary to some's belief.
In a disg-"race" of historically woeful defenses, this year's Colts defense finishes at least 2nd place at the finish line to the franchise's 2001 defense–despite also playing rather poorly.
The 2001 Colts defense was dead last in the NFL in allowed average points per game–giving up more points relative to the league scoring average per team at that particular time:
However, I knew even before looking at the stats that the 2001 Colts defense was the worst in franchise history because I lived through it and saw it with my own eyes (oh the horror!).
Watching former safety Chad Cota play the position for the Colts in 2001–which would also be his final season with the team, was something that nightmares are made of.
And he wasn't alone…
That defense was slow, unathletic, and gave up way too many points.
Couldn't cover. Couldn't tackle. Couldn't stop the run. 
That putrid defense ultimately cost both head coach Jim Mora and defensive coordinator Vic Fangio their jobs. It's worth noting that longtime offensive coordinator Tom Moore retained his position under new defensive minded head coach Tony Dungy–who was tasked with overhauling this terrible unit an offseason later.
The 2001 defense featured the likes of defensive end Chad Bratzke, defensive tackle Ellis Johnson, inside linebacker Rob Morris, and outside linebacker Marcus Washington–the latter two who were only 2nd-year linebackers, as its impact players.
It's worth noting that there was a pair of future building blocks, linebacker Mike Peterson (9 starts) and cornerback Nick Harper (2 starts), who would go one to later play key roles for future Colts defenses. However, both players were far from polished at that juncture.
Aside from rushing the passer–having had Bratzke (8.5 sacks) and Washington (8.0 sacks) effectively get after the quarterback that season, the 2001 Colts defense was clearly worse in almost every other regard.
Their pass defense was better–likely because of their superior pass rush, but this year's Colts defense is stronger against the run and allowed fewer points per game–bottom line.
This year's Colts defense has two back-to-back Pro Bowlers in their secondary, cornerback Vontae Davis and safety Mike Adams, as well as some talented young players such as defensive lineman Henry Anderson and fellow safety Clayton Geathers.
It clearly lacks a pass rush, as outside linebacker Erik Walden–who's most known for stopping the run by 'setting the edge', currently leads the team with 4.0 sacks.
Otherwise, the Colts other pass rushers have only combined for 3.0 sacks total, meaning the defense could clearly use a 'Bratzke' or 'Washington' these days to boost their pass pressure.
Additionally, the defense has still struggled finding another starting cornerback to pair on the other side of Davis, as free agent signing Patrick Robinson has so far struggled.
Nevertheless, it's still superior to the 2001 Colts defense that was absolutely dreadful, as the numbers simply don't lie.
Not to mention, I still have the re-occurring nightmares to prove it.
More from Horseshoe Heroes
This article originally appeared on