Colts at Jaguars Live Stream: Watch NFL Online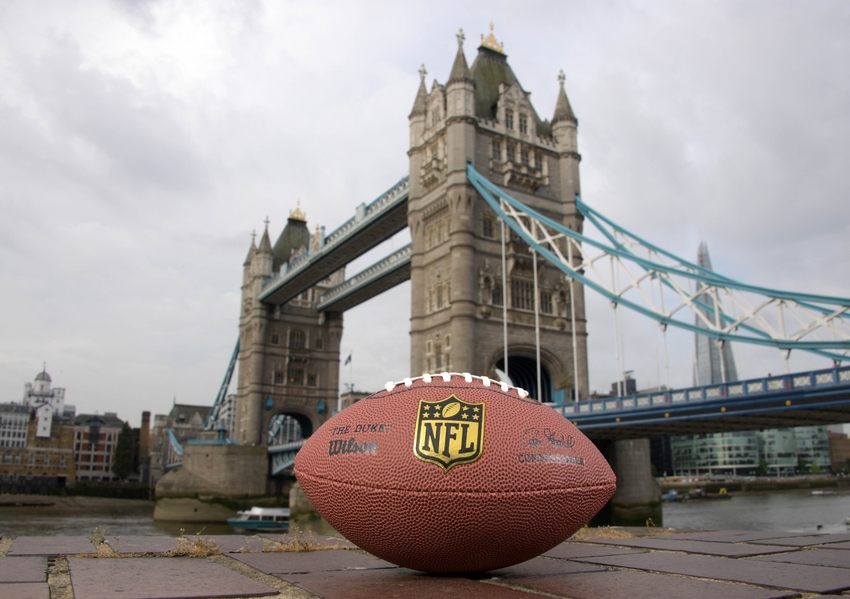 The Indianapolis Colts face the Jacksonville Jaguars in London at Wembley Stadium on Sunday morning. Here's how to watch the game online.
The AFC South matchup between the Indianapolis Colts and Jacksonville Jaguars will be heading overseas in Week 5. The Jaguars are no stranger to being sent to London, as they will hope England will be the destination for their first win of the season.
There was a little hype this season for the Jaguars after a solid offseason. However, it has been the same old Jaguars so far. They're 0-3 to start the season. If the Jags wish to salvage their season, it has to begin with a win in London.
For the Colts, a miraculous play by Andrew Luck and T.Y. Hilton helped them avoid a 0-3 start to their season. After the recent injury to J.J. Watt of the Houston Texans, the AFC South has become wide open. The loss of Watt could cripple the Texans' defense, which will mean that the Colts can reclaim the division.
With that being said, the Colts will have to win games. The Jaguars are still giving up a lot of points and turning the ball over frequently. If Indianapolis wants to reclaim the division, getting back to a .500 record will be important.
This matchup from London will be broadcast on CBS. However, you can also live stream the game on NFL Sunday Ticket and NFL Sunday Ticket TV. All you need is a paid subscription to either service and you'll be good to go.
Details for Sunday's game are below:
Date: Sunday, October 2
Start Time: 9:30 a.m. ET
Location: London
Stadium: Wembley Stadium
TV Info: CBS
Live Stream: NFL Sunday Ticket
Even though it is a matchup between two teams under .500, this game will have some significant meaning. It could end up being the turning point in the season for the Colts with either a win or a loss. For the Jaguars, we might see their season end in London.
More from NFL Spin Zone
This article originally appeared on