Colts Announce 9 Practice Squad Players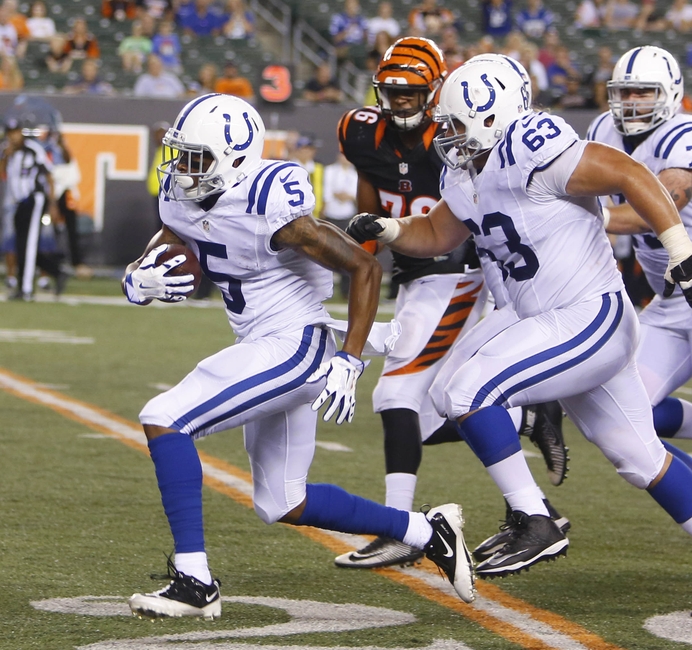 The Indianapolis Colts announced 9 new practice squad players on Sunday including defensive end Sterling Bailey, inside linebacker Trevor Bates, safety Lee Hightower, tight end Mike Miller, cornerback Christopher Milton, defensive tackle Kelcy Quarles, offensive guard Adam Redmond, wide receiver Tevaun Smith, and offensive tackle Jeremy Vujnovich.
In my opinion, defensive end Sterling Bailey, linebacker Trevor Bates, and wide receiver Tevaun Smith are the biggest names to see the Colts keep within their organization on the practice squad.
All three are rookie players who showed some definite flashes in the preseason.
Bailey was originally signed as a priority undrafted free agent from Georgia. The 6'3″, 296 pound defensive end recorded 8 tackles for the Colts during the team's four preseason games.
Meanwhile, Bates was drafted by the Colts in the 7th round of this year's draft out of unheralded Maine. The 6'2″, 247 pound linebacker finished with 6 tackles during preseason with the team.
It's interesting that Bates was actually listed as an "inside linebacker" via the team's press release, having been initially envisioned as a pass rusher at outside linebacker. However, the team has previously tinkered with the idea of playing him as an inside linebacker this offseason, given his sure-tackling ability. That could be the direction that the team ultimately decides to go regarding his position at linebacker.
Lastly, Smith was also initially signed as a priority undrafted free agent from Iowa. The 6'2″, 205 pound wide receiver stood out during preseason in 4 games with 10 receptions for 138 total receiving yards and 2 touchdown receptions for the Colts offense–including the game-winning score this past week.
More from Horseshoe Heroes
This article originally appeared on