Colorado Buffaloes win PAC 12 South with big defensive play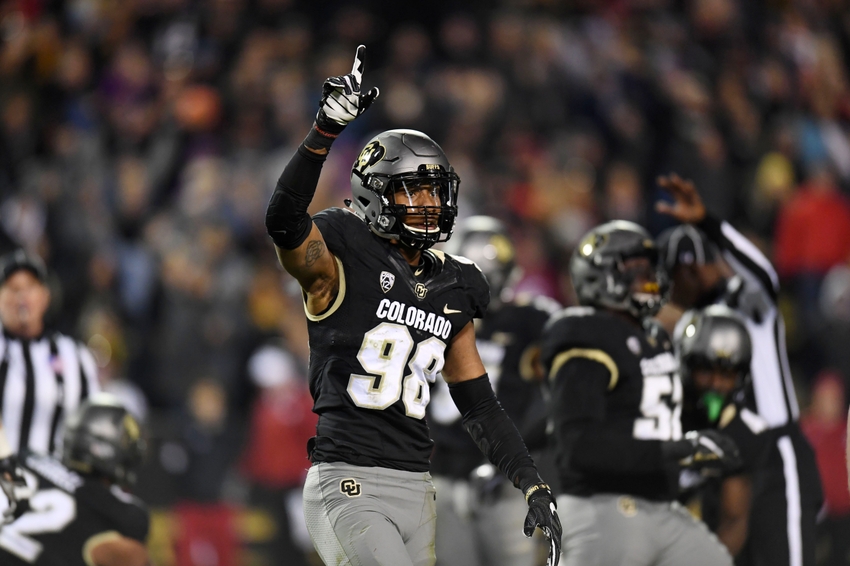 The state of Colorado knows a thing or two about good defense by this point. The Colorado Buffaloes punched their ticket to the PAC 12 Title game…
In all my time (around 8 years) of writing about the NFL Draft and college football, I think I could count on one hand the number of times I have written anything regarding the Colorado Buffaloes football program.
A once storied program, Colorado has seen its share of dark times in recent years, falling deep into irrelevance in the Big 12 and in the Pac 12 as well. From 2012 to 2015, the Buffaloes won a combined 11 games. This season, they have 10 wins and are seeking an 11th against an offensive juggernaut in Washington for the Pac 12 title.
As stated in the  title of this piece, the Buffs won the Pac 12 South with some big defensive play, forcing four turnovers against Utah and stamping their ticket to an essential playoff game against the Huskies.
The CFB playoff committee has some seriously tough decisions to make over the course of the coming weeks, but Colorado is already ranked in the top 10 and has a chance to get their biggest, most convincing victory of the season.
Colorado's two losses have come at the hands of the Michigan Wolverines and the USC Trojans, two of the best teams in all of college football. The problem with that is that CU hasn't beat the toughest teams on their schedule, though they have come away with a number of big conference victories, including wins over Washington State, Stanford, and Utah within the last four or five weeks.
How is Colorado getting it done? As you may have guessed, they are getting it done with a lot of defensive takeaways. They have forced 19 fumbles and 15 interceptions so far this season, among the best in college football in both categories.
They have the lowest third down conversion rate allowed of any defense in the Pac 12, and have also allowed the fewest first downs in the conference.
This defense is for real, and a couple of playmakers might find their way to Sunday football in the not-so-distant future.
Senior defensive back Tedric Thompson has 55 tackles, seven interceptions, and 14 pass breakups this season. Senior pass rusher Jimmie Gilbert Jr. leads the team with nine sacks, 12 tackles for loss, and a whopping six forced fumbles on the year. Senior linebacker Kenneth Olugbode is the team's leading tackler and does a little bit of everything for this defense.
These guys are going to have to play their best defensive game against a very diverse and talented Washington offense in the Pac 12 title game. The offense for Colorado is going to also have to step up big, because though the Buffs may boast arguably the best defense in the conference, Washington is incredibly close behind in that regard.
This promises to be a fantastic finish to the season for the Pac 12, and a great season regardless of the outcome for Colorado.
This article originally appeared on