Audio: Colon says Geno 'was never ready' to be Jets starter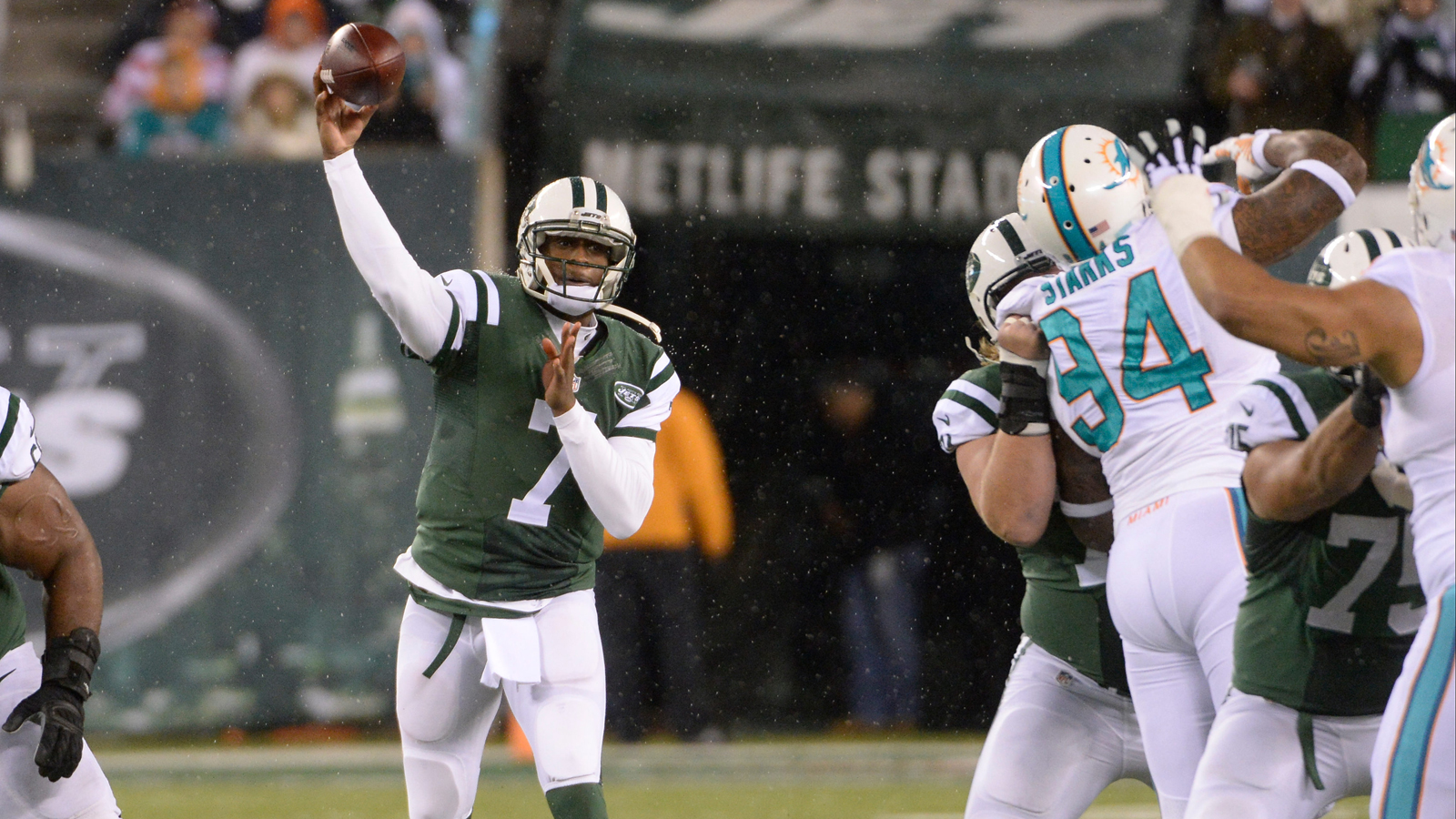 It appears as if the New York Jets like to make news of their own this offseason. Earlier this month, offensive coordinator Chan Gailey said that Geno Smith would be the starting quarterback come Week 1. It didn't take long for head coach Todd Bowles to clarify that statement by saying that there would be an open competition at quarterback and it is Geno's job to lose.
Guard Willie Colon decided to add more fuel to the Geno Smith fire by talking about Smith's past in the NFL. Colon was on SiriusXM's NFL Radio on Tuesday as part of the NFL's broadcast boot camp this week at NFL Films headquarters and had this to say about Geno's first season in 2013.
"Geno's career, right now, is extremely turbulent," Colon said. "He was never ready to be the starting quarterback of the New York Jets. When Mark [Sanchez] went down [with a season-ending shoulder injury in the 2013 preseason], he was thrown into the fire and he was forced to cook. Everybody knows in this league, to be a quarterback, which is the No. 1 position on the field, it's a maturation period you have to go through. And it takes the mental, the physical, and everything to go along with it, to be the best, or even be in the top 10."
Hopefully, for the players and fans, Geno is more than capable of being the starter in 2015 especially with the additions of wide receivers Brandon Marshall and Devin Smith as well as running back Stevan Ridley on offense.
You can hear the full sound bite from Colon courtesy of SiriusXM NFL Radio's Soundcloud.
(h/t Pro Football Talk)
Photo Credit: USA TODAY Sports/Robert Deutsch