College Football Playoffs: New Top Four Announced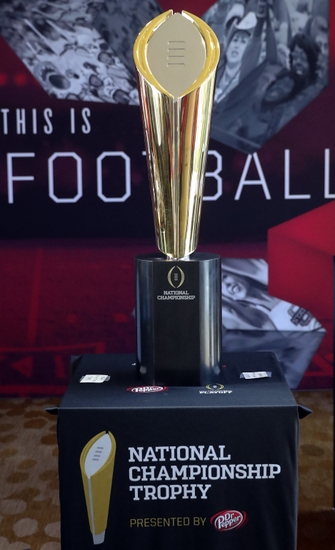 After three of the top four teams lost on Saturday, a new team re-enters the top four in the college football playoff rankings
With the losses by Michigan, Clemson, Texas A&M, Washington, and Auburn, the entire college football playoff poll has changed.
We are now looking at whether a potential Big Ten Champion Penn State should enter the playoffs. Should Western Michigan be ranked higher than they were? Can anyone beat Alabama this season?
Here are the latest rankings, which were released on ESPN Tuesday evening.
Live Feed

college football playoffs
Alabama (1)
Ohio State (6)
Michigan (3)
Clemson (2)
Louisville (6)
Washington (4)
Wisconsin (7)
Penn State (10)
Oklahoma (11)
Colorado (12)
Oklahoma State (13)
Utah (15)
USC (20)
West Virginia (16)
Auburn (9)
LSU (24)
Florida State (18)
Nebraska (19)
Tennessee (UR)
Boise State (22)
Western Michigan (21)
Washington State (23)
Florida (UR)
Stanford (UR)
Texas A&M (8)
Teams ranked in the AP Poll not ranked in Committee Poll: San Diego State (24), Troy (25)
Teams that fell out of the Committee Poll: Virginia Tech (14), North Carolina (17), Arkansas (25)
Key games to watch this week: #8 Penn State vs Rutgers, #5 Louisville vs Houston, #2 Ohio State vs Michigan State, #23 Florida vs #16 LSU, #22 Washington State vs #10 Colorado, Indiana vs #3 Michigan, Oklahoma vs West Virginia
This article originally appeared on