Colin Kaepernick says he can 'most definitely' still win 49ers' starting job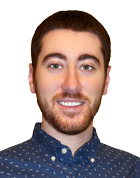 The San Francisco 49ers are one of a few teams who have yet to sort out their quarterback situation. They have two candidates for the job, but only one has played this preseason.
Blaine Gabbert, unlike Colin Kaepernick, has been on the field in the team's first two warmup games. That hasn't been due to stellar play or an advantage in the competition. It's because Kaepernick has been sidelined due to a sore shoulder.
The dual-threat quarterback is expected to make his debut on Friday against the Green Bay Packers after returning to practice, which is a good sign for his prospects of winning the starting job. And while he may seem behind at this point, Kaepernick is confident he can still overtake Gabbert.
"Most definitely," he said via the Mercury News. "I'm going to go out and show everything I can these next two games. "[I'll] make sure I put my best foot forward to show this organization, this team, this coaching staff, what I'm capable of."
Kaepernick has an uphill climb to win the starting quarterback job. Gabbert hasn't been spectacular in the preseason, but his numbers haven't been awful either. He's completed 10 of 19 passes for 132 yards and a touchdown while avoiding the always-crucial turnovers (zero in two games).
Kaepernick's skill set probably fits better with Chip Kelly's scheme, but he's been injured and hasn't played a meaningful snap since November. Gabbert, on the other hand, has been practicing and playing in the preseason, which accounts for something.
Kaepernick says things have been going well, though, and is excited to be back on the field.
"It's great to be back out there, great to be back practicing with my teammates and getting ready for this next game," Kaepernick said. "Everything's been going great, everything's been going as planned, so excited to get out there this Friday."
Friday should be the final determining factor of who wins out. Of course, Kelly could wait an additional week and see what Kaepernick can do in the final preseason game, but that's unlikely. He needs to play well against the Packers.