Colin Kaepernick Free-Agent Value Takes a Huge Hit in 49ers Loss to Bears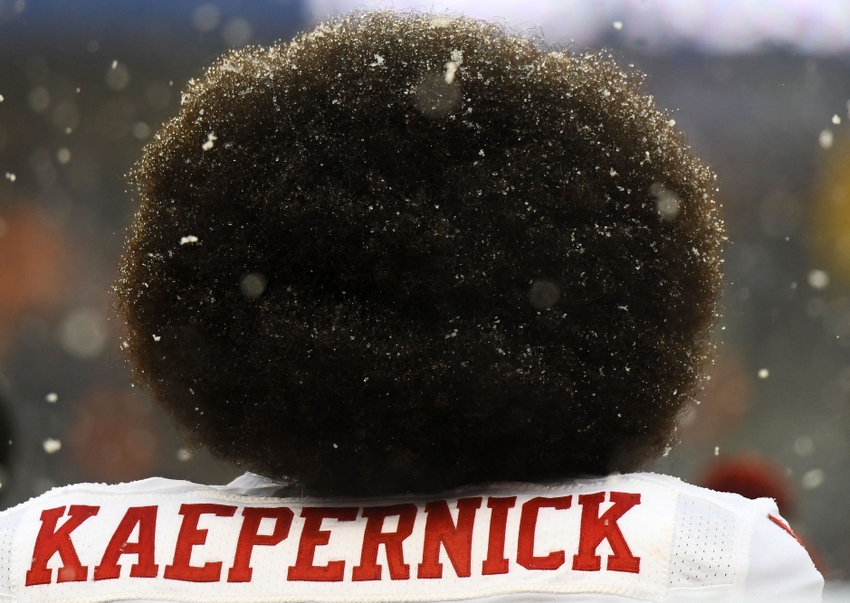 San Francisco 49ers quarterback Colin Kaepernick wants to opt out of his current contract after this season, per a report. But a wholly ugly performance in Week 13 against the Chicago Bears dealt a blow to his free-agent value this offseason.
It's not surprising quarterback Colin Kaepernick wants out of his current deal with the San Francisco 49ers once this year is over.
The Niners QB has been thrown under the bus by the organization since 2014, has seen his starting job elude him and has been the focus of more than just a handful of controversies on and off the field.
And according to NFL Network's Ian Rapoport, Kaepernick is expected to opt out of his contract once 2016 is finished.
#49ers QB Colin Kaepernick will void his contract & become a free agent after 2016, sources say. But don't rule out a return to SF in 2017.

— Ian Rapoport (@RapSheet) December 4, 2016
Kaepernick's efforts over the previous four weeks might have done enough to hint at a career resurgence. He averaged 277.5 yards over Weeks 9 through 12 and had eight touchdowns against two interceptions. Kap's passer rating never dipped below 89.6 over those four games either.
But then Week 13 happened.
True, about everything that could go wrong for the 49ers did, as the Niners dropped their 11th consecutive game this season to the Chicago Bears, 26-6.
While the snow didn't help Kaepernick much, one has to look at how third-string Bears quarterback Matt Barkley easily picked apart San Francisco's defense from the two-minute mark in the first half through Chicago's final drive.
Kap's line? It was 1-of-5 for four yards and five sacks. You read that right. It's no typo.
And the performance, or lack thereof, opened the door for backup QB Blaine Gabbert to reclaim a starting slot in the fourth quarter.
Free Agency Implications for Colin Kaepernick
As Rapoport noted, it's still possible Kap comes back to San Francisco in 2017. In reality, it might be his only option.
Kaepernick's woes in Week 13, combined with the attention he's received all year long, are reasons enough to convince many a team to think twice about adding the quarterback in free agency this offseason.
Colin Kaepernick to opt out of his contract and test the free agent market. Attention teams who like losing in front of alienated fans.

— THIS JUST IN… (@weknowwhatsbest) December 4, 2016
The question is who will come calling?
Kap can rule out almost every contending team with a starting option under center from his list. And we can't predict veteran QBs like Tom Brady or Carson Palmer suddenly retiring this offseason either.
So that means only a handful of bottom-dwelling teams would have any need.
Would Kaepernick be worth it?
Based off Week 13, no. But it's just one game. All quarterbacks have bad games, even against bad teams.
Still, Kaepernick needed to finish this final string of games on a solid note to make himself a legitimate free-agent target this offseason.
Otherwise, it's going to be a long winter and early spring with few, if any, teams calling.
Unless the 49ers remain desperate.
This article originally appeared on