Report: Colin Kaepernick has real interest in playing for the Browns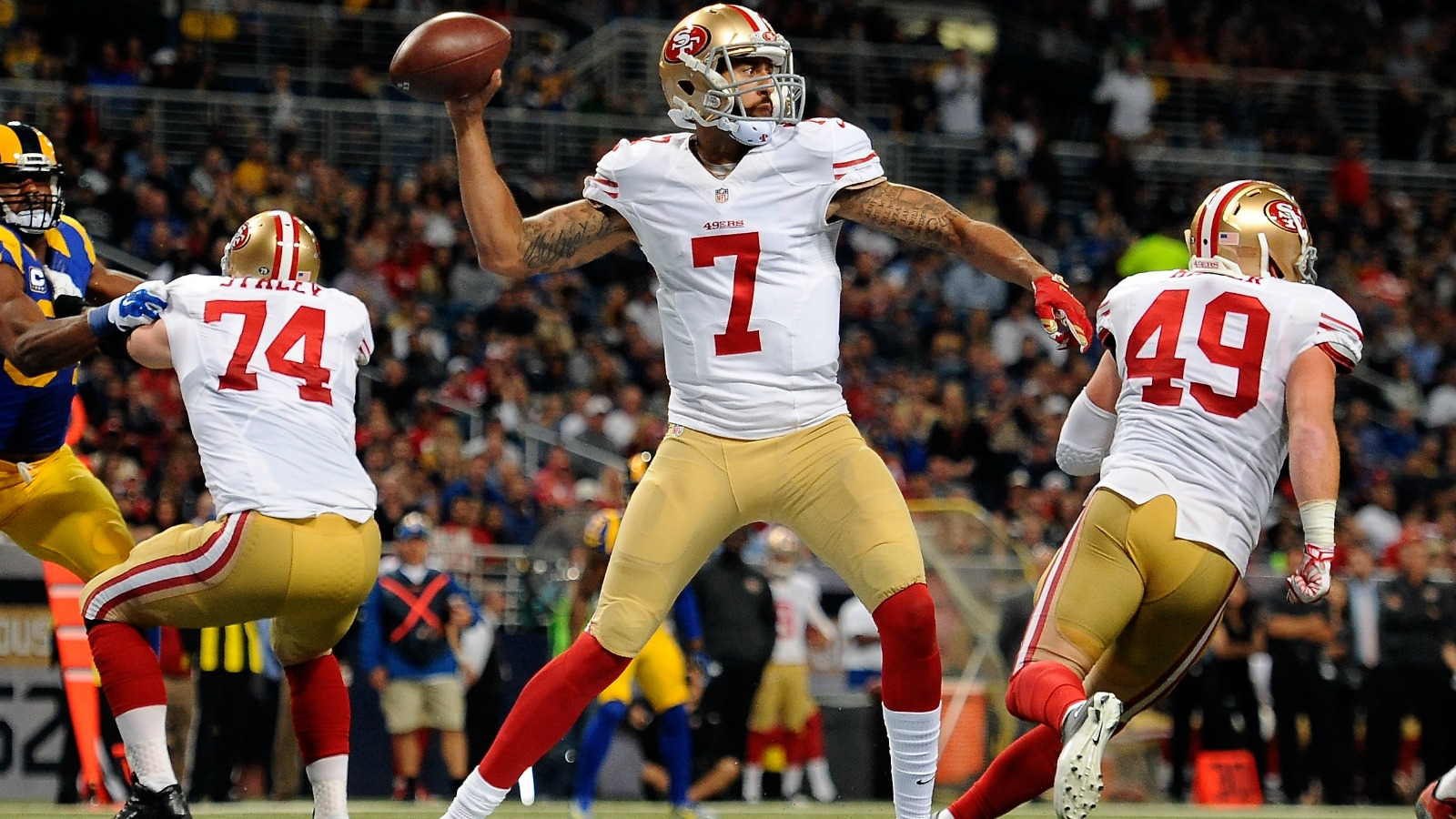 Although the prevailing sentiment seems to be when –€" and not if — the San Francisco 49ers will trade QB Colin Kaepernick to the Denver Broncos, there reportedly is another variable in play.
On Thursday, FOX Sports NFL Insider Mike Garafolo reported the Cleveland Browns and New York Jets also are interested in acquiring Kaepernick.
True. Browns, Jets in mix. https://t.co/9sH1DS5MfI

— Mike Garafolo (@MikeGarafolo) March 10, 2016
Talks have intensified between the 49ers and Broncos re: Kaepernick. But Broncos are not the only suitor. More on @nflnetwork soon

— Michael Silver (@MikeSilver) March 10, 2016
And now comes word that Kaepernick actually wants to play for the Browns:
Here's a sentiment not many have shared recently: Colin Kaepernick wants to play in Cleveland. Respects Hue Jackson. Browns-Niners talking.

— Adam Schefter (@AdamSchefter) March 11, 2016
That revelation is surprising given that the Broncos are the defending Super Bowl champions and the Browns have only one playoff appearance (and two winning seasons) since they rejoined the league in 1999.
Plus, Cleveland already has lost center Alex Mack, wide receiver Travis Benjamin, cornerback Tashaun Gipson and offensive tackle Mitchell Schwartz in a mass exodus in free agency this week.
But they certainly have a need at QB after releasing Johnny Manziel on Friday.
Is Kaepernick's affinity for the Browns legitimate, or is it merely an attempt to gain some leverage on the Broncos?