Colin Cowherd: "I was wrong about the Dallas Cowboys" (Video)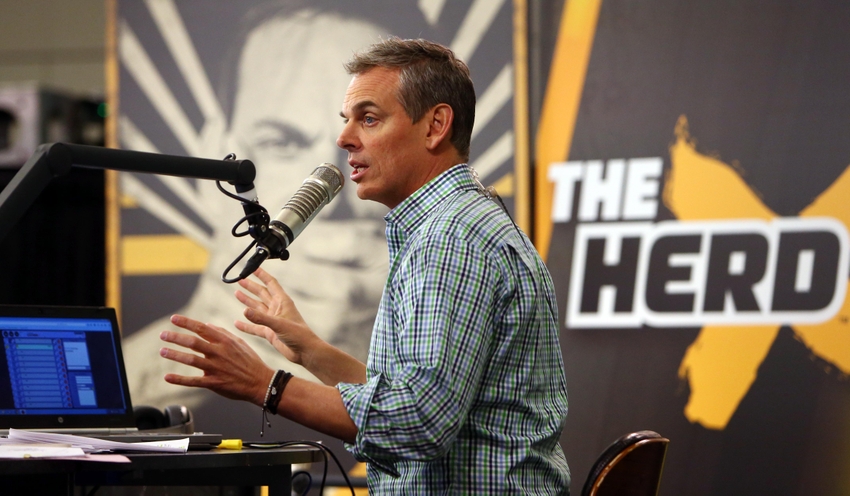 National sports radio and television host Colin Cowherd admits he was wrong to doubt the Dallas Cowboys this season.
Following a year where they posted a disappointing 4-12 regular season record, it was understandable if you thought the Dallas Cowboys might struggle in 2016. Especially after the Cowboys lost their starting quarterback, veteran Tony Romo, in the preseason to a back injury.
But here we are at the halfway point of the new regular season, and America's Team has a 7-1 record and sits atop the NFL standings tied with the New England Patriots. It's been an unbelievable ride and sequence of events that have made this season a successful one for the Cowboys.
Although not everyone believes that the resurgence of the Cowboys is actually real, this team has turned several die-hard doubters into true believers with every single win. Now publicly admitting he was wrong and officially jumping on the Dallas Cowboys bandwagon is national sports radio and television host Colin Cowherd.
"I'm going to do a two-step recovery program. Number one – admit I was wrong on the Dallas Cowboys. And the second step is 'Okay, let me explain', said Cowherd during his nationally syndicated radio program The Herd for FS1 on Monday. "This new Cowboy team is smart. They're tough. They're number one in the NFL in rushing. They're efficient. First in fourth down conversions. Fifth, third down conversions. They're reliable. The most ten-play drives in the NFL…this is a new Cowboy team…I'm admitting I was wrong."
Cowherd goes on to explain the Cowboys are the most reliable team in the NFL, along with the New England Patriots. He believes they are the most consistent week after week. That logic is hard to argue after the way Dallas has played through the first half of the season. And to do so with two rookies, quarterback Dak Prescott and running back Ezekiel Elliott, leading the charge is quite amazing.
But the Cowboys are far from done. Although they have a two-game lead in their own division, every team in the NFC East currently has a .500 record or better. In fact, out of Dallas' next eight opponents, only one, the 3-5 Tampa Bay Buccaneers, has posted a losing record so far.
This article originally appeared on