Cody Kessler should start against the Dallas Cowboys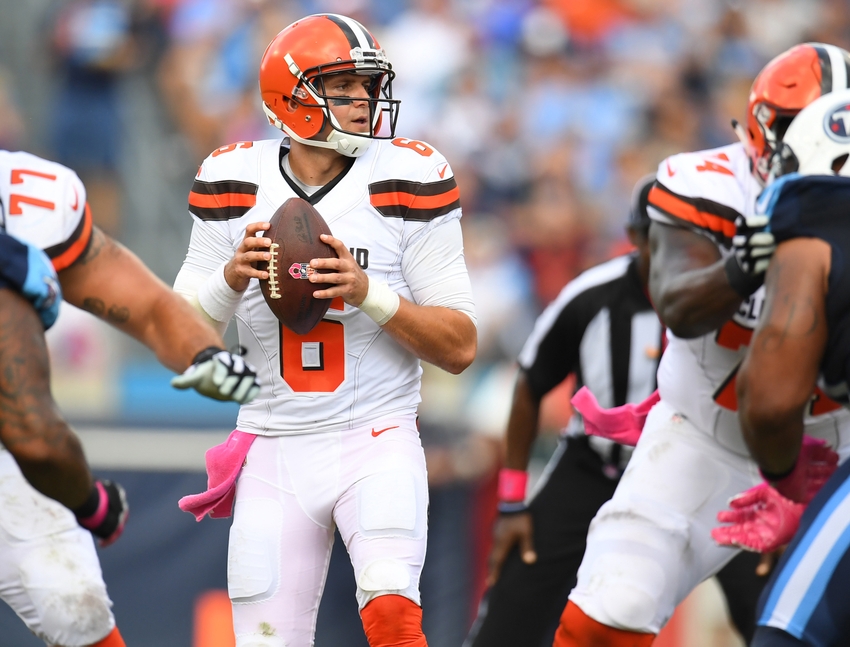 Cleveland Browns quarterback Cody Kessler is off the concussion protocol and ready to practice. Should he start this Sunday over Josh McCown?
The Cleveland Browns made news on Monday by trading for linebacker Jamie Collins. Hidden among the fallout surrounding the move was the news that Cody Kessler is set to return from being in the concussion protocol.
So one week after Josh McCown came back from injury and took over the starting spot, Kessler is back and looking to regain the job he himself lost after suffering a concussion in Week 7 against the Cincinnati Bengals.
What the Browns have now is less of a quarterback controversy and more of a simple decision for Hue Jackson to make. Kessler needs to be the starter.
McCown is easy to rally around as a fan favorite, always giving it is all, even if it doesn't always lead to a victory. But even if McCown did pull off a victory over the New York Jets this past Sunday, Kessler deserves his job back.
The rookie was thrust into the role after injuries to Robert Griffin III and McCown, and showed great improvement during each of his first starts, even though he left two early due to injury.
He did this without Corey Coleman in the lineup, who is also set to return this Sunday against the Dallas Cowboys. Kessler had Terrelle Pryor as his main option, but having Coleman in the lineup too should only lead to more success, even if the team continues to lose.
The quarterback position always garners a great deal of focus, but it has not been the problem in 2016. The offensive line was gutted because of departures and injuries, while the running game is inconsistent from week to week.
In Week 6 against the Tennessee Titans, Kessler's last full game played, he finished with 336 yards and two touchdowns, nearly leading the Browns to a victory. Moral victories do not win championships, but the rookie showed he is more than capable of running an NFL offense. If he can have that success with this young roster, imagine what he can do with a year of experience and more talent around him.
Given he is healthy, having him go back to the sidelines and allowing McCown to start would only hinder Kessler's progress moving forward.
A start would also allow the game to feature two rookie quarterbacks, as the 6-1 Cowboys are dominating with Dak Prescott as the helm. They are dealing with a potential controversy there, but at least they are winning.
Hue Jackson will likely keep the Cowboys guessing throughout the week as to who will be the starter, but it would be surprising to see Kessler back on the bench, unless there are lingering health concerns.
McCown is easy to root for, but after a lackluster game last week, it is time for the rookie to get back in there and continue building upon a great start to the season.
More from Dawg Pound Daily
This article originally appeared on