Coach says Aaron Rodgers is in 'the best shape I've seen him'
No one said two-time NFL MVP Aaron Rodgers' conditioning was the reason for his disappointing 2015 season, but he's taken it to another level for 2016 anyway.
Green Bay Packers coach Mike McCarthy raved about his quarterback Monday before the team's first training camp practice.
"I would say Aaron's vibe, and really his offseason participation and performance, looks to line up for a great year," McCarthy told reporters, via ESPN. "He's in great shape. I would say this is the best shape I've seen him in."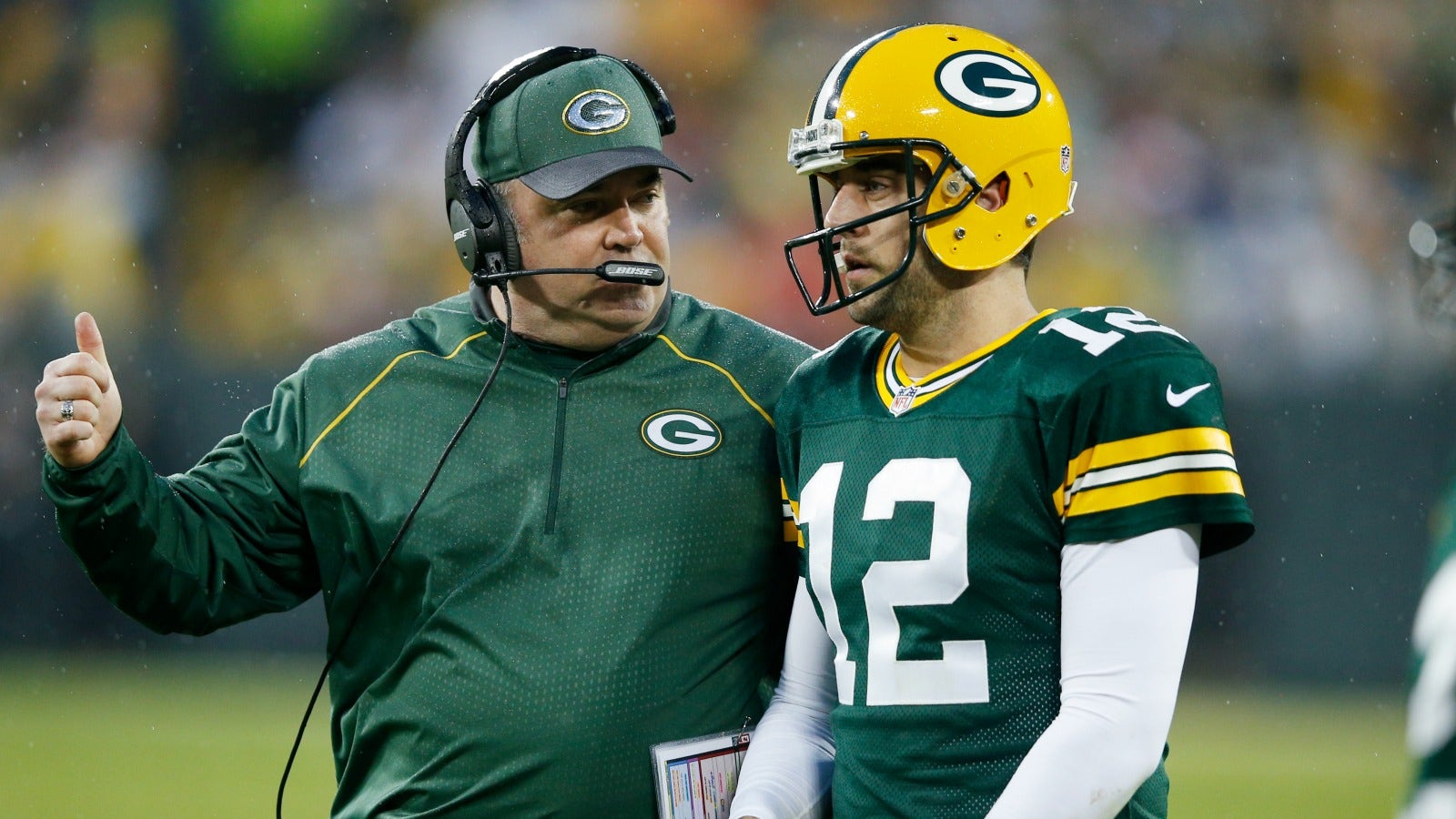 Rodgers told ESPN in June that he had dropped his weight to 218 pounds this offseason by eliminating dairy from his diet and eating more vegetables and fruits. The 32-year-old had played at 230 pounds at some points in his 11-season career but entered the league at 217 pounds in 2005.
"I just wanted to get healthier," Rodgers told ESPN at the time. "I've done a lot of research and talked with Adam Korzun, our [team] nutritionist, and some other friends around the league about how I can extend my career and how I can be and feel healthier."
Rodgers struggled last season while No. 1 wide receiver Jordy Nelson was recovering from a torn ACL. He completed only 60.7 percent of his passes, his lowest number by far since replacing Brett Favre as the Packers' starter in 2008. His 92.7 quarterback rating was also a career low as a starter, and Green Bay's perennially high-powered offense stagnated on the way to a rare second-place finish in the NFC North.
This year, he seems to be determined to do everything he can to get the Packers back in the Super Bowl hunt.
"I would say he's ready to go," McCarthy told reporters Monday. "I know he's excited. Just in communication with him he's excited to get started."