Cleveland Browns: Week 7 NFL power rankings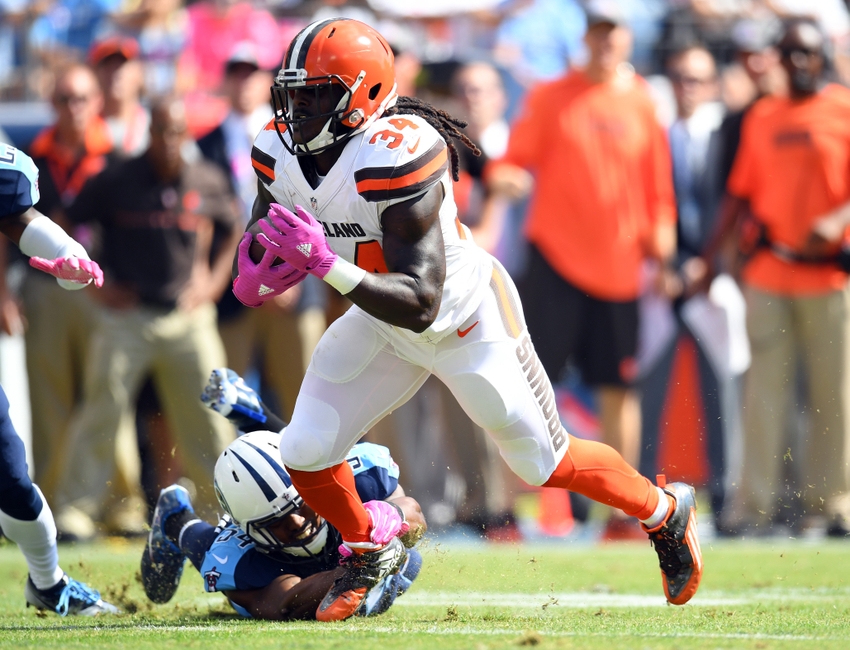 The Cleveland Browns remain the only winless team in the NFL heading into Week 7, but the team is determined to find that elusive first victory.
The Cleveland Browns are off to their worst start to a season since 1999 and are sitting at 0-6 for just the third time in franchise history.
But while the Browns are not a good team right now, that doesn't necessarily mean they are bad.
Outside of the game against the New England Patriots, the Browns have been in every game this season and have fought as hard as they can in search of that elusive first win.
And, according to quarterback Cody Kessler, rather than deflating the team, the close losses push the players harder to finally win.
"It gives you more determination. For me, I take it very personal, as do a lot of guys in this locker room," Kessler said on Wednesday. "It just makes you compete that much harder and keep working harder because we have been really close in some of these games. We just have to put together a full game and I have to put together a full game and a complete game and just continue to keep working.
"You can't let it knock you back. You have to stay positive and keep moving forward. This team has done a great job week in and week out coming back and coming ready to work. These guys just fight really hard, and we are continuing to go out and put together a full game."
Will that full game finally arrive on Sunday against the Cincinnati Bengals? We won't know for a few more days yet, so in the meantime let's see where the Browns sit in the latest batch of the league power rankings.
Cameron DaSilva at Fox Sports:
No. 32: As bad as the Browns have been – and they've been really bad – they've had chances to come away with their first win of the season. On Sunday, they gave the Titans a run for their money, but breakdowns in the secondary and the inability to lead long drives at crucial times doomed them. (Pittsburgh No. 6, Baltimore No. 19, Cincinnati No. 21)
Chris Simms at Bleacher Report:
No. 31: This is the worst start the Browns have had since 1999.

That's bad, but it's not worst-team-in-the-NFL bad. They're out of the cellar this week.

Why raise a 0-6 team? I like the way Cleveland fights. People were quick to dismiss Cody Kessler, and then he put up 336 yards against a good Titans defense. Danny Shelton and the Cleveland defense stood up to the challenge of a scary Titans rushing attack, too.

These are blocks to build on.

I don't understand Hue Jackson's decision to go for two with two minutes, seven seconds left – it effectively ended the game. But at least the Browns were in the game with that much time left, right? (Pittsburgh No. 7, Baltimore No. 16, Cincinnati No 17)
No. 32: The Browns made it eventful in Nashville. Unfortunately, they were unable to bring home two consecutive onside kicks in the loss. Instead of wallowing in the brown of a winless start, take notice of Cody Kessler. Despite being under a heavy rush much of the day, the rookie completed 26-of-41 passes for 336 yards and two touchdowns. Kessler also converted two huge fourth downs with Cleveland behind two scores and just five minutes left on the clock. Not bad, man. (Pittsburgh No. 10, Baltimore No. 19, Cincinnati No. 20)
ESPN:
No. 32: The Browns have lost nine straight games, with five different starting quarterbacks over that span. Cody Kessler has started the past four, however, and his 53.7 Total QBR has been better than the others over that time (45.8). (Pittsburgh No. 3, Cincinnati No. 16, Baltimore No. 18)
No. 31: I'm very surprised at how good Cody Kessler has looked. Then there are two questions: Does an 0-6 team give 37-year-old Josh McCown the starting job back? And can Kessler do enough over the last 10 games to convince the Browns to not draft a quarterback with the high pick they'll have in 2017? (Pittsburgh No. 8, Baltimore No. 17, Cincinnati No. 18)
More from Dawg Pound Daily
This article originally appeared on