Cleveland Browns: Week 11 NFL power rankings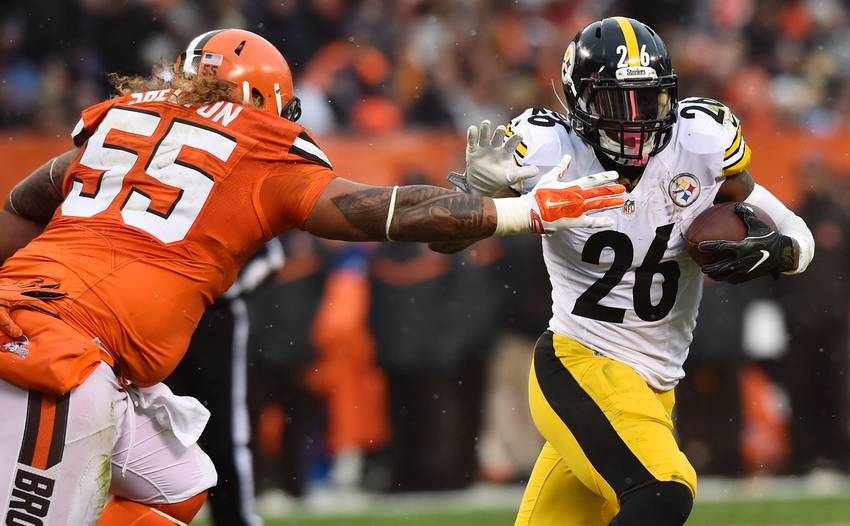 The Cleveland Browns remain the only team in the NFL without a win in 2016. That futility is reflected in this week's NFL power rankings.
Where to start with the Cleveland Browns?
Another loss, which makes it 11 in a row to start the 2016 NFL season.
The league's only winless team.
Yet another change at the quarterback position, this time Josh McCown, who missed six games earlier this year with an injury, takes over from Cody Kessler, who suffered his second concussion of the season on a typical cheap shot from a Pittsburgh defender.
It's a tale that Browns fans have come to know far too well – and one that head coach Hue Jackson has quickly learned.
"Trust me, this is tough. I am not going to sit here and tell you that it is not," Jackson said on Monday. "I have never encountered this, but at the same time, I know what I signed up for. I truly believe I am just the man for the job. That has not shown, and I respect that and I understand how our fans and all feel, but I am not running from this. I am going to run through it, and I am going to deal with it head on.
"We are going to fix this. That is what I came here to do. You said it, we are in the midst of a lot of past deeds and past things that have gone on, and I get that. We have to get it right, fix it and turn it over and get it to looking the way we want it to look. I have total confidence that we are going to do that as an organization."
While you let Jackson's words soothe your wounds, Browns fans, let's take a quick run through the weekly power rankings.
Cameron DaSilva at Fox Sports: 
No. 32: The Browns moved one step closer to history, losing their 11th game of the season. And history, of course, is becoming the second team ever to finish 0-16. There's a real good chance they don't win a game this season. (Pittsburgh No. 15, Baltimore No. 19, Cincinnati No. 27)
Chris Simms at Bleacher Report: 
No. 32: Cleveland received the little brother treatment in Week 11. Sure, the Browns hung around. They kept things interesting. But when push came to shove, they were never a threat to the Steelers. They took noogie after noogie from their big AFC North brother. Le'Veon Bell was the one doling out most of those noogies. He had 79 total yards … on Pittsburgh's opening drive. Ben Roethlisberger just threw Bell checkdowns and watched him work all afternoon long. Cleveland's inferior defense was helpless to stop it. (Baltimore No. 14, Pittsburgh No. 16, Cincinnati No. 26)
No. 32: Rough season for Cody Kessler, forced to depart early again after getting knocked out against Pittsburgh. That's now two concussions for the Browns rookie. Rough season to be the Browns quarterback coach. Cleveland started with RGIII, then went to Josh McCown, then Cody Kessler, then Charlie Whitehurst, then Kevin Hogan, then McCown, then back to Kessler … who was inexplicably benched mid-game last week for McCown. Confused yet? You should be! Kessler received the starting nod against the Steelers on Sunday, before the hit delivered by Lawrence Timmons (a personal foul). At that point, Hue Jackson was forced to turn to McCown again, who was equally blasted several times (including four sacks) in less than a half of play. Not sure what the original point was here. The Browns are 0-11. (Baltimore No. 16, Pittsburgh No. 17, Cincinnati No. 27)
No. 32: Our Football Power Index now gives the Browns a 24 percent chance of losing out. The last team to lose 11 straight to start the season was the 2011 Colts, who didn't win until their 14th game. The Giants, who have won five straight, come to Cleveland this week. (Pittsburgh No. 13, Baltimore No. 14, Cincinnati No. 26)
No. 32: Earlier this season they were at least keeping games somewhat competitive. That's not happening lately. Not a good sign for a team that still needs one win to avoid the wrong kind of NFL history. They had to reclaim the No. 32 spot. (Pittsburgh No. 13, Baltimore No. 16, Cincinnati No. 26)
More from Dawg Pound Daily
This article originally appeared on