Cleveland Browns v. Miami Dolphins: game and coverage details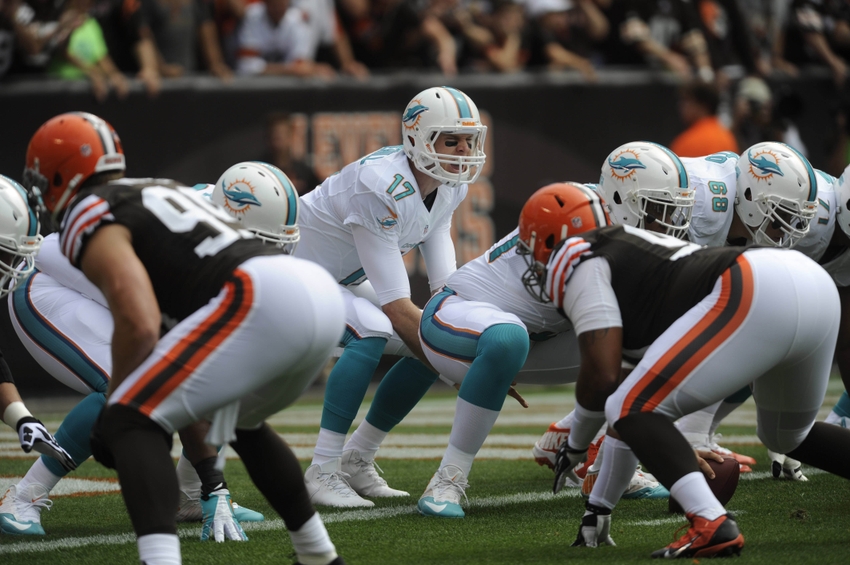 After falling to the Seattle Seahawks and New England Patriots on the road, the Miami Dolphins look to rebound as they head home for their first regular season game at the newly remodeled Hard Rock Stadium against the Cleveland Browns. Here, you will find everything you need to follow this week's game.
Can the offense score more than 3 points in the first half? Can the offensive line and running game provide the Dolphins with a balanced attack? Can the defensive line stop the run and put pressure on a rookie quarterback? Can the defense avoid untimely and unintelligent penalties? Can the special teams make a positive impact on the game?
These and many other questions will be answered this Sunday. What follows is the information that you need to follow this week's game and draw your own conclusions.
Match-up: Cleveland Browns (0-2) at Miami Dolphins (0-2)
Game day and time: Sunday, September 25, 2016 at 1:00 p.m. Eastern
Location: Hard Rock Stadium, Miami Gardens, Florida
Current weather report: 90° F, Partly cloudy
All-time head-to-head record (regular season and playoffs): Dolphins 10 wins, 8 losses
Last Dolphins' win: 23-10, Week 1, 2013, in Cleveland
Last Browns' win: 16-17, Week 3, 2011, in Cleveland
Current odds: Dolphins -9.5
TV coverage: CBS in select markets with announcers Spero Dedes and Solomon Wilcots (NFL Sunday ticket for paid subscribers in other markets)
Radio coverage: 2016 Miami Dolphins radio network
PhinPhanatic website: http://phinphanatic.com/
PhinPhanatic on twitter: @PhinPhanatic
PhinPhanatic on Facebook: https://www.facebook.com/PhinPhanatic
Go Dolphins!  Fins up!
More from Phin Phanatic
This article originally appeared on