Cleveland Browns turn to George Atkinson III to return kicks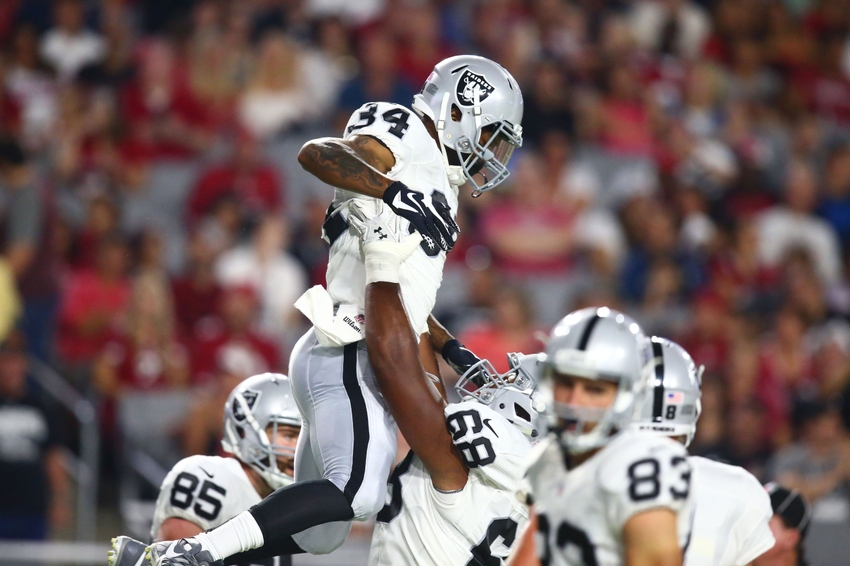 The Cleveland Browns will look to George Atkinson III to help provide a spark as a kick returner for the 2016 NFL season.
The Cleveland Browns have lacked a threat in the return game since Josh Cribbs last returned a kick in 2012.
Having a solid return game can shorten the field for the offense – always a plus when it comes to the Browns – and, on occasion, even put up a quick score to energize the team.
The Browns will be looking for that same boost from George Atkinson III, who Cleveland signed off the waiver wire this week and who will share kickoff return duty with second-year running back Duke Johnson.
"I remember writing him up coming out of Notre Dame as a returner and then obviously, kind of following him," special teams coordinator Chris Tabor said of Atkinson on Friday. "He is a guy that has a lot of the traits that we are looking for. We are still kind of getting to know each other a little bit, but he has been excellent, everything as advertised. We are going through the process, and I expect him to play well."
Atkinson spent training camp with the Oakland Raiders and did what he could to make the final roster, including returning a kickoff for a touchdown in the final game of the preseason.
More from Dawg Pound Daily
Atkinson led the Raiders in rushing with 191 yards and three touchdowns during the preseason, but his limitations in the passing game may have helped contributed to the Raiders decision to not keep him on the roster.
"Running routes and catching the ball hasn't been his strong suit," Oakland head coach Jack Del Rio said prior to roster cut downs. "But having a role on special teams is also important for backup players. I think it was a little up and down and he knew that. He was pressing a little bit but I kept encouraging him to just keep going to the next play."
With Isaiah Crowell and Johnson handling the bulk of the work at running back, Atkinson is free to focus on being a special teams ace. He was a fixture on special teams at Notre Dame, where he returned 90 kicks for more than 2,000 yards, and is looking to be an asset for the Browns.
"Kickoff return is something I've really been doing since high school and college. It's in my background," Atkinson said earlier this week. "It's something I love to do, set up the offense with great field position. I'm explosive, a slasher, a guy if you put in space, I can make a play.
"I'm willing to do anything for my teammates and want to win games."
Atkinson, the son of former Oakland defensive back George Atkinson (aka Lynn Swann's worst nightmare) may not be as productive in the return game as Cribbs, who was one of the best returners in NFL history.
But if he can continue to show the flashes he displayed in Oakland not only will he become a key member of the Browns special teams unit, but will quickly become a favorite of the offense for shortening the field for them.
This article originally appeared on