Cleveland Browns to sign veteran QB Charlie Whitehurst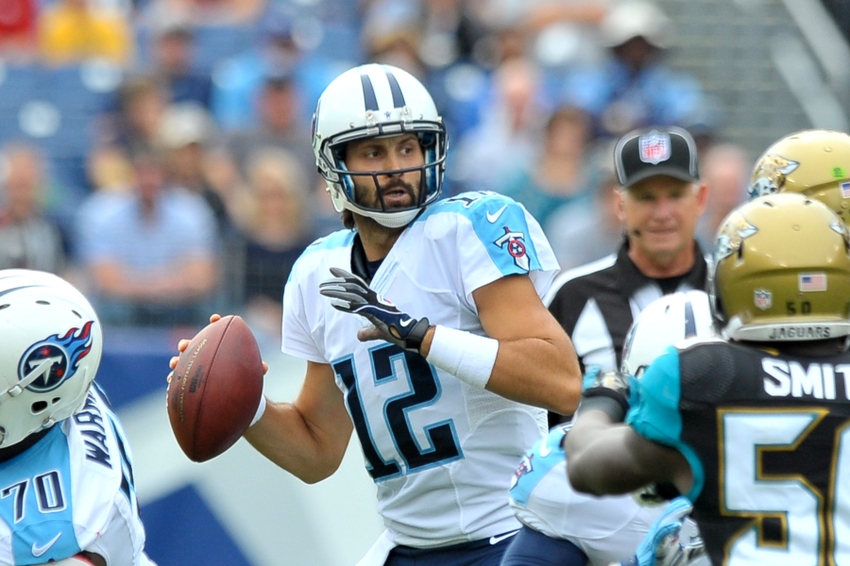 After injuries to Robert Griffin III and Josh McCown, the Cleveland Browns have turned to another veteran quarterback as a backup option.
That's not an illusion you see. Veteran quarterback Charlie Whitehurst is back in the National Football League. On Monday night, it was announced that the longtime quarterback is expected to sign with the Cleveland Browns, according to his agency.
Whitehurst spent 2015 suiting up with the Tennessee Titans and Indianapolis Colts, but only saw actual field play with the Colts. It was a needed move for the Browns, after injuries to Robert Griffin III and Josh McCown forced them to turn to third round pick Cody Kessler. Whitehurst will add depth behind Kessler, and provide some help to the young rookie.
There is a comical side to the story. Whitehurst is about to become the 26th DIFFERENT quarterback for the Browns since the 1999 season. That list includes a revolving door of names like Tim Couch, Bernie Ksar, Brady Quinn, Trent Dilfer, Johnny Manziel and of course RG3.
He has seen his fair share of scenery through years. Starting in San Diego, he spent four seasons with the Chargers. He then moved north to Seattle for the 2010 and 2011 campaigns with the Seahawks. He returned to the Chargers in 2012, before moving on to stints with the Titans and Colts.
Whitehurst has 10 touchdowns to his credit over a career that started in 2006. He holds a completion percentage of 55 percent, and also a pair of rushing scores as well. He was placed on injured reserve last December.
Check out these other NFL posts from FanSided:
Top 10 craziest NFL fan bases
Top 15 NFL Draft busts of all-time
Top 15 Heisman winners who flopped in the NFL
Clearly for the Browns, it was a must-have situation. With the free agent pool nearly void of high quality, Whitehurst got the call. RG3 is expected to be out 10-12 weeks, McCown doesn't have an immediate timetable for a return from his shoulder injury, and Kessler has never started a game in his young career.
Needless to say, the next few weeks will be VERY interesting for the Browns. After starting off 0-2, Cleveland hits the road to Miami and Washington before facing the unfortunate task of hosting the Patriots and a returning Tom Brady.
More from FanSided
This article originally appeared on