Cleveland Browns: The pressure to win just increased again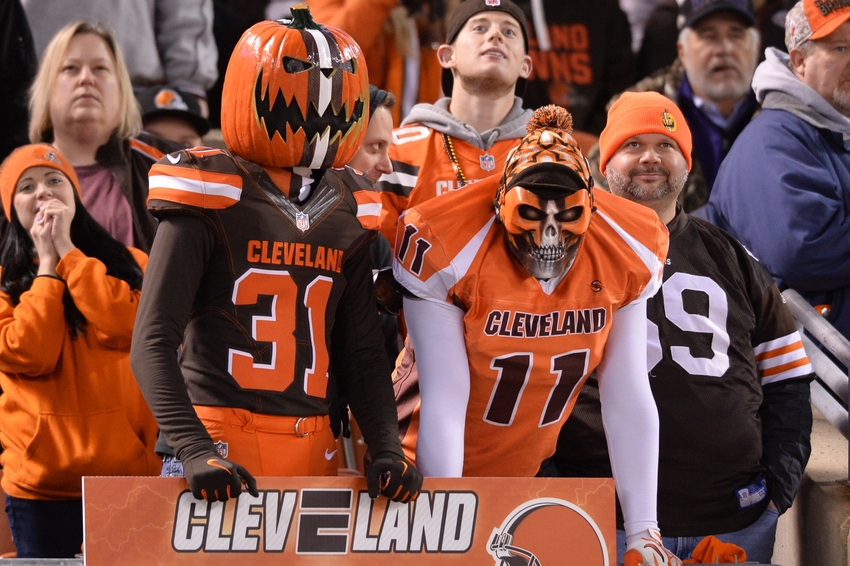 With the success seen by the Indians and the Cavaliers, the Cleveland Browns will now have the spotlight on them to join the winning ways and bring glory back to the franchise.
The Cleveland Cavaliers brought a championship back to Cleveland in June, ending the Cleveland Browns' reign as the city's last champion. Now, the Cleveland Indians are looking to bring a second title back to the city in 2016. The Browns are, well, still the Browns.
The Cavaliers and the Indians have led a revival of a once-cursed fan base on the shores of Lake Erie. The narrative surrounding the entire city has changed, and Cleveland now has two franchises who can become legitimate dynasties over the next decade.
The Browns aren't exactly a part of this party. As we all know, the Browns have yet to win a game this season, and the last starting quarterback to bring the team a win was none other than Johnny Manziel.
The excitement surrounding the Cavaliers and the Indians is swept away on Sundays, as fans hope for a win, only for the team to seemingly find new ways to lose every week. But this type of season was expected. This is a young team that is working on developing players for future success.
But if the Indians bring home a title in a few weeks, the pressure is going to be on the Browns to become a successful team soon. This type of pressure is put on the team by fans, and also the media, but it should not affect the mindset of any of the players on the team, at least in a negative sense. It should serve as a motivating factor, as the players should watch the other two Cleveland teams and dream to be in a similar situation.
While it may not affect the players too much, ownership may begin to feel the pressure from fans and keep making panicked moves after bad seasons such as the one currently being played. The best thing to do will be to not make any drastic moves, and understand that while it may take a few years, or decades, to reach the heights seen by the Cavaliers and the Indians, building through the draft and having consistency in the organization will help achieve that goal.
So while Browns fans may begin crying out in physical pain due to the constant losing while the city's other two teams are at the peak of their respective leagues, the team looks to be on a path toward success. It may seem hard with the losing now, but with the extra motivation to join the greatness of the other franchises in town, things should be looking up for this Browns franchise. And right now, the only way to go is up.
More from Dawg Pound Daily
This article originally appeared on