Terrelle Pryor returns to Browns practice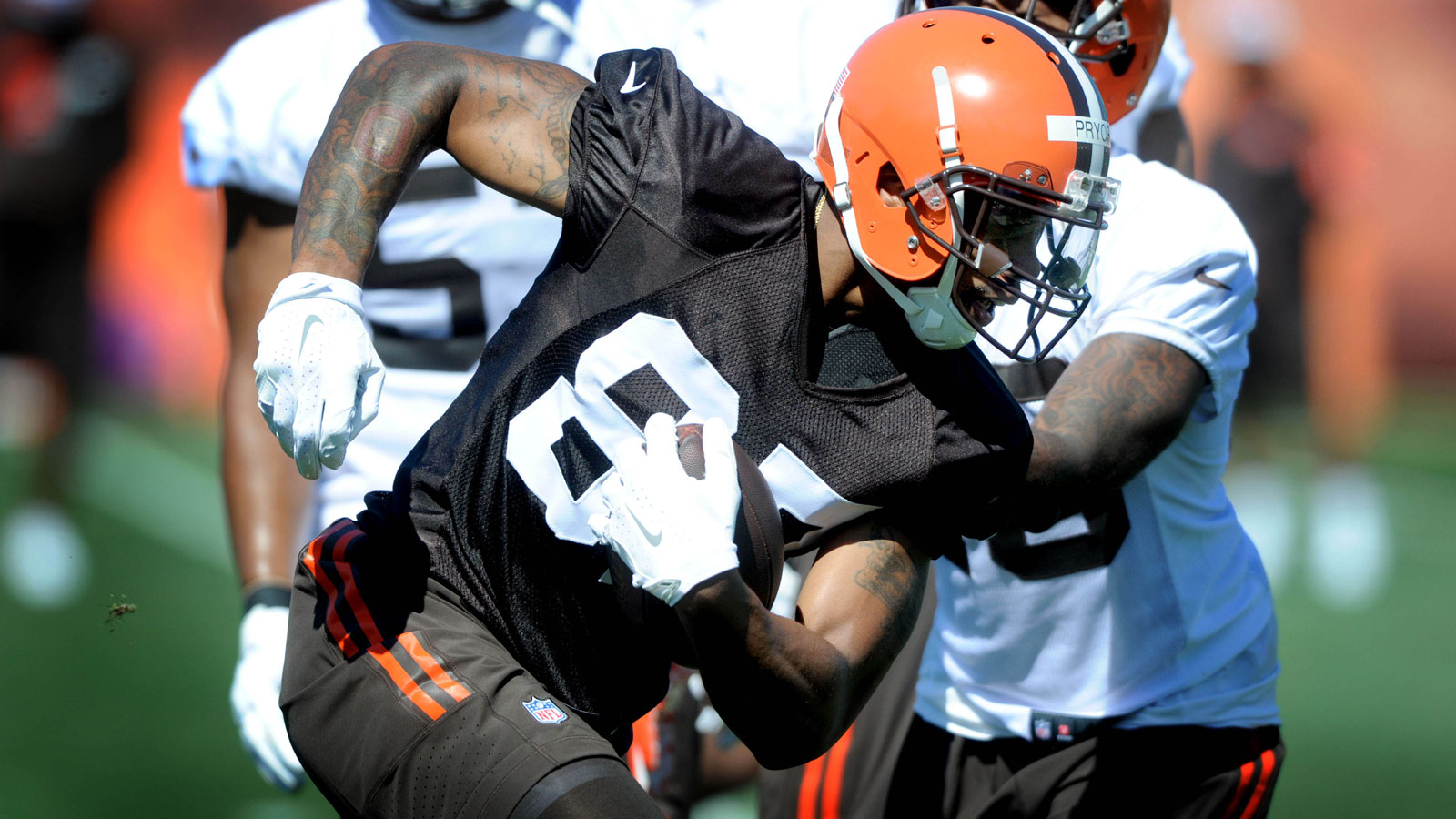 Converted receiver Terrelle Pryor was back in full pads at Browns practice Wednesday, days after the coaching staff acknowledged that the window was narrowing on his chances of securing a roster spot.
Pryor, making the switch from quarterback this summer, is hoping to play in Saturday's third preseason game in Tampa Bay. He has been sidelined since aggravating his strained hamstring in a joint practice with the Buffalo Bills. Pryor showed now ill effects as he caught passes during the opening portion of practice that was open to the media, according to Mary Kay Cabot of Northeast Ohio Media Group.
Look who's back… pic.twitter.com/l82eboqxjM

— Cleveland Browns (@Browns) August 26, 2015
"There's got to be a sense of urgency from Terrelle, and I'll be the first person to say that," said new offensive coordinator John DeFilippo, who was Pryor's quarterbacks coach in Oakland in 2012 and 2013. "Terrelle and I have a very special relationship because obviously I was his position coach for two years."
DeFilippo has been pleasantly surprised with Pryor's dedication to his new position after initially expressing skepticism that he would be able to handle the change.
"He has been all in at receiver, and it was a shame Terrelle went down with the hamstrings because I thought he was making unbelievable strides, moreso than many other players that I've seen that have tried to change positions at this level," DeFilippo said. "It's hard enough to play this game at this level at the position you've been playing since high school, but when you go from quarterback to another position, that's huge change."
If Pryor is indeed on the roster bubble, he'll have to impress if he gets on the field this Saturday. The first round of roster cuts will come next Tuesday when the team pares the roster down to 75 players.