You won't believe how cheap tickets are for the Browns' Christmas Eve game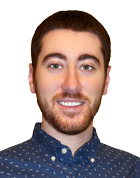 At 0-12, the Cleveland Browns are quickly approaching historic territory. They're four losses away from becoming the second NFL team to go 0-16, and while that makes each of their forthcoming games more interesting and intriguing, it isn't getting fans in the doors.
Dirt-cheap tickets might, though.
Tickets for the Browns' Christmas Eve game against the Chargers are starting at $5 on Vivid Seats. Yes, five dollars – you read that correctly. Why? Well, it's Christmas Eve, which means it'll not only be freezing in Cleveland, but families will probably be spending the holiday together, not watching the lowly Browns go for 0-15.
It's also against the Chargers, a team with almost no shot of making the playoffs. Yet, despite these factors, the pocket-change price is shocking. By comparison, Jets-Patriots tickets that day start at $170. Vikings-Packers start at $85 on Christmas Eve, and that game won't be a warm one, either.
With prices being as cheap as they are, let's take a look at some things that are more expensive than a ticket to the Chargers-Browns game.
A parking pass to the game: $24
A pack of 500 brown paper bags: $13
This ugly sock monkey doll: $19
A 5-pound bag of onions to make you cry about something besides the Browns: $17
A ticket to literally any other sporting event, like WWE Live on Dec. 17: $17