Cleveland Browns reach new historical low on defense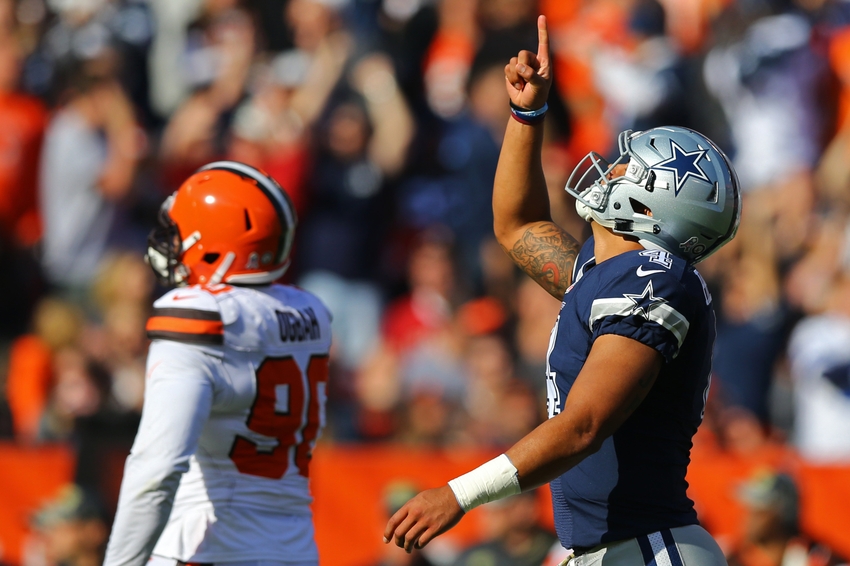 The Cleveland Browns have struggled on both sides of the ball this season, but the defense has stood out for being unable to keep teams out of the end zone.
The Cleveland Browns still have seven games to play in 2016, but the hope of winning even one of those games is beginning to dwindle after watching this team seemingly get worse each week.
The latest defeat came at the hands of the Dallas Cowboys, 35-10, and the Browns get to follow that up with a short week to prepare for a Thursday night game against the Baltimore Ravens.
Much of the focus with the Browns always has to do with the offense, but the defense should be receiving much of the blame to this point. The defense is currently allowing 421.7 yards per game, while also managing to give up an alarming 30.3 points per game. Those marks are only bested by the San Francisco 49ers, but at least that team has a win this season.
But while the 49ers are terrible on defense, there is one mark the Browns actually beat them in.
That's right. The Browns have now reached a low that hasn't been reached since the last time the team won an NFL championship. Seems fitting.
Along with allowing at least 25 points in all nine games, the Browns have allowed 30 or more six times this season, including Sunday's 35-point outburst by the Cowboys.
The best mark put up by the offense this year is 28 points, which came against the New York Jets in Week 8, which was arguably the team's best remaining shot to win this season after an 0-7 start. Even recording a single win seems nearly impossible based on the remaining opponents.
Thursday's game against the Ravens is a rematch of a Week 2 game that ended in a 25-20 victory for the Ravens, back when there was more lofty goals than just winning one game in 2016. It also marked the lowest total allowed by the Browns defense, although a short week of preparation may not bode well for this defense the second time around.
It has already been a miserable season to be a Browns fan, and Thursday night will be a great gauge for how the rest of the season will go. The confidence in the locker room has to be nearing an all-time low, but a win on Thursday could at least take away the fear of an 0-16 season. But the only way that can happen is if the defense steps up and breaks this embarrassing streak of allowing at least 25 points per game. That, or Cody Kessler needs to summon his inner Tom Brady.
More from Dawg Pound Daily
This article originally appeared on