Browns GM Farmer says Rice talk is 'premature'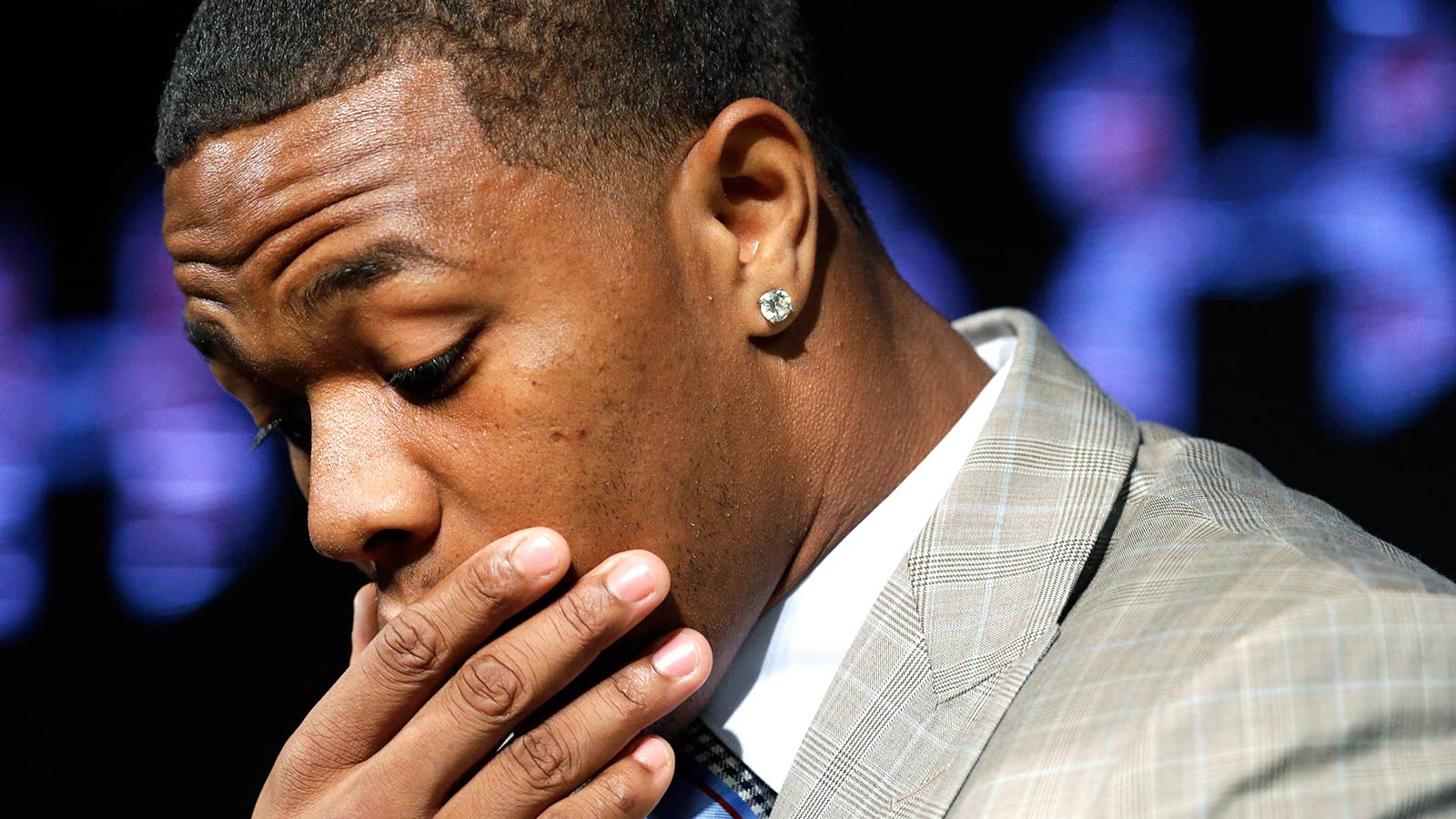 While Browns owner Jimmy Haslam has said he would be agreeable to signing Ray Rice, his general manager says any talk of signing the beleaguered running back is premature.
Haslam told ESPN's Bob Holzman that he'd like to see Rice get another chance, but the ultimate decision would be made by his football people.
Browns general manager Ray Farmer said he was more interested in seeing what his young backs can do before exploring any outside opportunities. "Right now I'd say it's all premature in my mind," Farmer said Thurday via ESPN.com. "I think we've got some talented young guys. Ray's had his career. We kind of know what he is. We think we know. There's a lot of tape."
Farmer's comments came before Isaiah Crowell and Terrance West failed to get much done in Thursday's 20-17 preseason loss to Washington. West gained 10 yards on four carries while Crowell picked up six yards on his four rushes.
Head coach Mike Pettine acknowledged earlier in the week that the team had conversations regarding Rice, but that nothing was imminent.
The Browns' front office likely wants to see what they have in third-round pick Duke Johnson, who has been out since the third day of camp with a hamstring injury. Pettine hopes Johnson can resume practicing next week.
If the running backs continue to struggle, Rice's name could very well come up again between Farmer and Pettine.
h/t: ESPN.com