Cleveland Browns: One of the best fan bases in the world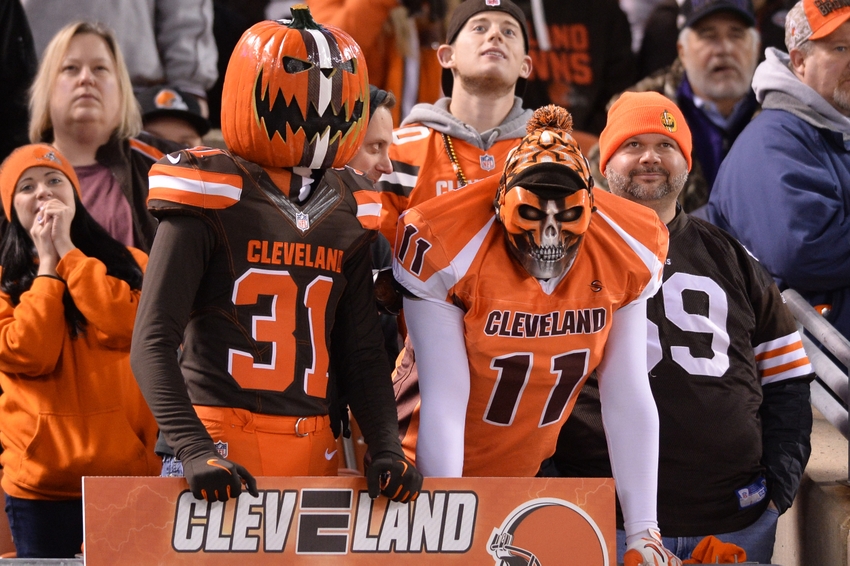 Cleveland Browns fans were recently nominated as part of FanSided's Fandom 250, which ranks the top 250 fan bases in the entire world.
It has not been easy to be a Cleveland Browns fan since the team returned to the shores of Lake Erie in 1999.
Aside from a playoff berth in 2002 and a 10-6 season in 2007, misery is a more common emotion associated with the team than happiness.
But the love of the team has never wavered, as Browns fans take pride in sticking with the team in hopes of a better tomorrow. This loyalty is what led to this fan base being nominated for FanSided's Fandom 250.
This all-encompassing list of 250 fan bases covers sports, entertainment, music and anything one can be a fan of in 2016 and beyond. The final rankings will be released on December 6. Browns fans being anywhere outside the top 100 will be a travesty.
The thing that separates Browns fans from the other fan bases on the list is the fact it is nearly impossible to be a bandwagon fan of the team. So many years of ineptitude means those who have stuck with the team are the true diehards. The same cannot be said about Pittsburgh Steelers fans, but their team wins so let's not get too deep into that argument.
The final six games of the season are going to be tough for Browns fans, but that doesn't mean people won't be tuning in. Unfortunately, fans now just want to see if the team will pick up a single victory in 2016.
No matter what happens, be sure to check back on December 6 to find out where the Browns end up in the Fandom 250. Maybe the team will even have a win by then.
More from Dawg Pound Daily
This article originally appeared on