Cleveland Browns: NFL Should Allow Unique Cleats To Be Worn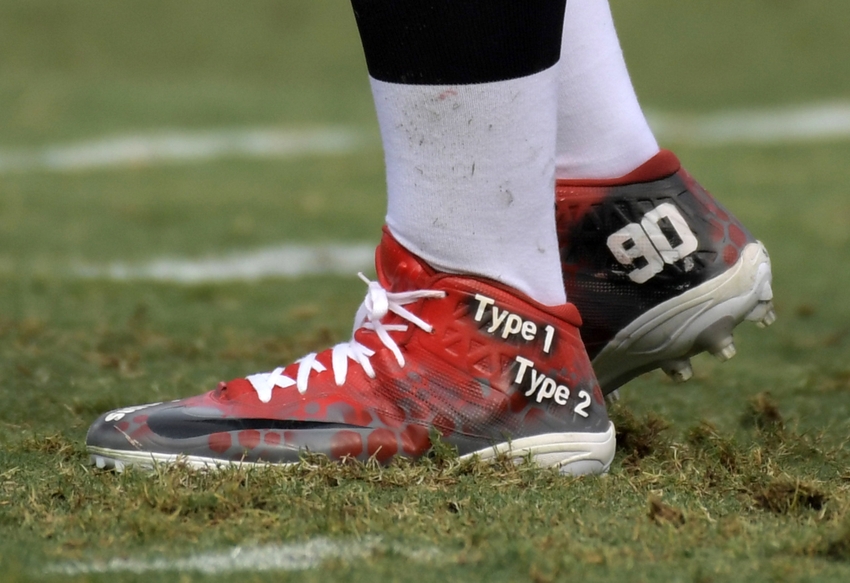 The Cleveland Browns did not lose in terms of their record this week, but in another way they still kind of did.
This week the Cleveland Browns did not play a game. For their sake, another loss was not added to their record. However, just because they did not play a game does not mean Cleveland was a winner per se.
For this week's game, the NFL allowed players to sport unique cleats during their games. Those cleats focused on important reasons. From awareness of diseases and other medical conditions to remembering a former teammate, a number of players did not wear the traditional spikes. The nontraditional spikes will be auctioned off for charity.
That is great NFL players got to do that. However, Browns players, as well as Tennessee Titans players did not get to participate. The NFL is not allowing neither teams' players to be part of the cause and that is wrong. I agree with Pro Football Talk's Mike Florio. It would have been great to see the NFL having a different stance on the matter.
Neither team asked for a bye week this late in the season. Although it is nice to final get a break in the season, what good does it do now that it is December?
More from Factory of Sadness
Players have worn unique cleats earlier in the season. However, that was not during the week where permission was granted to wear something different to benefit an organization or be in remembrance of an event/person.
Can you imagine Browns quarterback Robert Griffin III wear a nontraditional pair of cleats? Given his personality and interests, I am sure his choice would have been quite popular while paired with a specific cause.
Given how everything is money focused, it is surprising that the NFL made such a decision. After all, both players and fans have expressed their frustration with the league. In various ways, the NFL has been becoming more (or in some instances maintaining) of a less fun league.
Of course this is not going to impact Cleveland's season. Still, the point with all of this is that the players wearing the different cleats could help people through charity.
Want your voice heard? Join the Factory of Sadness team!
The good thing however is that there are four more weeks in the season. Hopefully before the season ends, the NFL has a change of heart and gives the okay to Tennessee and Cleveland. After all, this was for a good cause.
This article originally appeared on