Why the Browns should draft a QB, not trade for Jimmy Garoppolo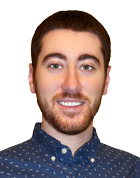 You've heard it before and you'll hear it again: The Cleveland Browns need a quarterback. They've started 26 different players at the position since 1999, showing just how futile that franchise has been the past decade-plus.
The Browns may have their eyes set on No. 27, but he wouldn't be their best option. According to the Cleveland Plain Dealer, they're interested in trading for Patriots quarterback Jimmy Garoppolo, who's in position to potentially win his second Super Bowl ring as Tom Brady's backup. It's not a terrible idea, considering their desperate need for a quarterback and the Patriots' apparent lack of need for his services with Brady playing at a high level, but there are better options out there.
Instead of trading for Garoppolo, the Browns should simply draft a quarterback – and I say "simply" half-heartedly, knowing how poorly the Browns have drafted in recent years.
Cleveland holds the No. 1 overall pick in the draft, as well as the 12th pick. They also hold two second-round picks, giving them four selections in the top 52. That's a huge advantage for the Browns, and it gives them several opportunities to take a quarterback. Their best chance to take the one of their choosing will obviously be at No. 1, and they may go that route.
Mitch Trubisky, DeShone Kizer and Deshaun Watson will all be options at the top of the draft with at least one of them likely to fall to No. 12. They boast different skill sets and different ceilings of potential, which is actually a good thing. Trubisky can be a traditional pocket passer, while Kizer is more of a dual-threat option. Watson can be a Marcus Mariota-type player with the right guidance, giving the Browns three good options at the top.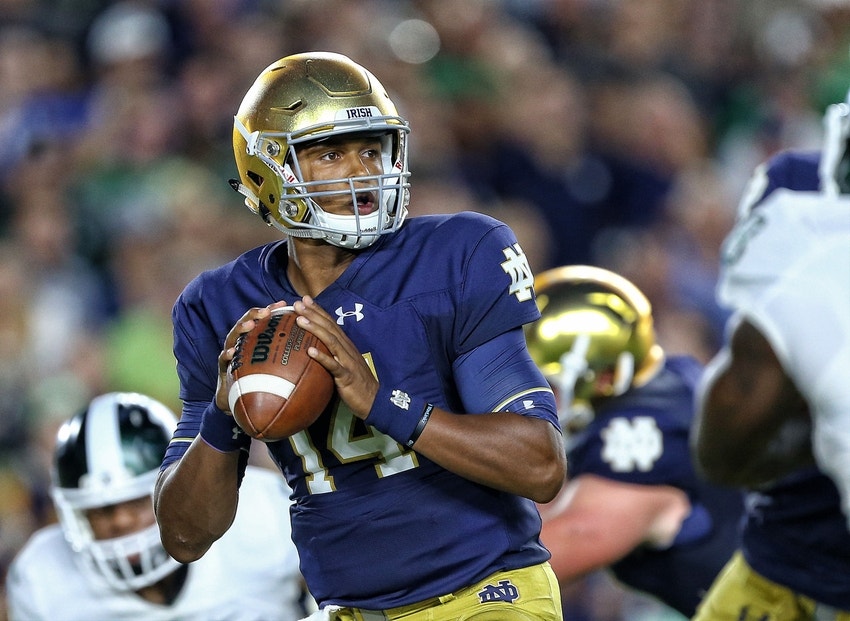 All three quarterbacks would be better than trading a first-round pick for Garoppolo, and this is why. With a first-round pick, you gain a fifth-year option on that player. Essentially, that guarantees you the chance to keep him on the roster for five years at a relatively low cost. By comparison, Jared Goff signed a four-year, $27.9 million contract with the Rams last offseason. The Saints picked Sheldon Rankins at No. 12, and signed him to a four-year, $12.8 million deal with a fifth-year option.
Because of the league's CBA, rookie contracts are manageable and don't put massive dents in the salary cap. That won't be the case for Garoppolo. Sure, his cap hit will only be $1.1 million in 2017, but that's the last year of his contract. After that, it'll be up to the Browns to sign him long-term.
At most, Garoppolo will have 18 regular-season starts under his belt. What if he has a decent season, but doesn't blow anyone away? Is that really a player you want to sign to a Brock Osweiler-like contract – a four-year, $72 million deal? Probably not, because he'd still be relatively unproven. The Browns would have the cap space to make that contract happen, but it's not something they should do.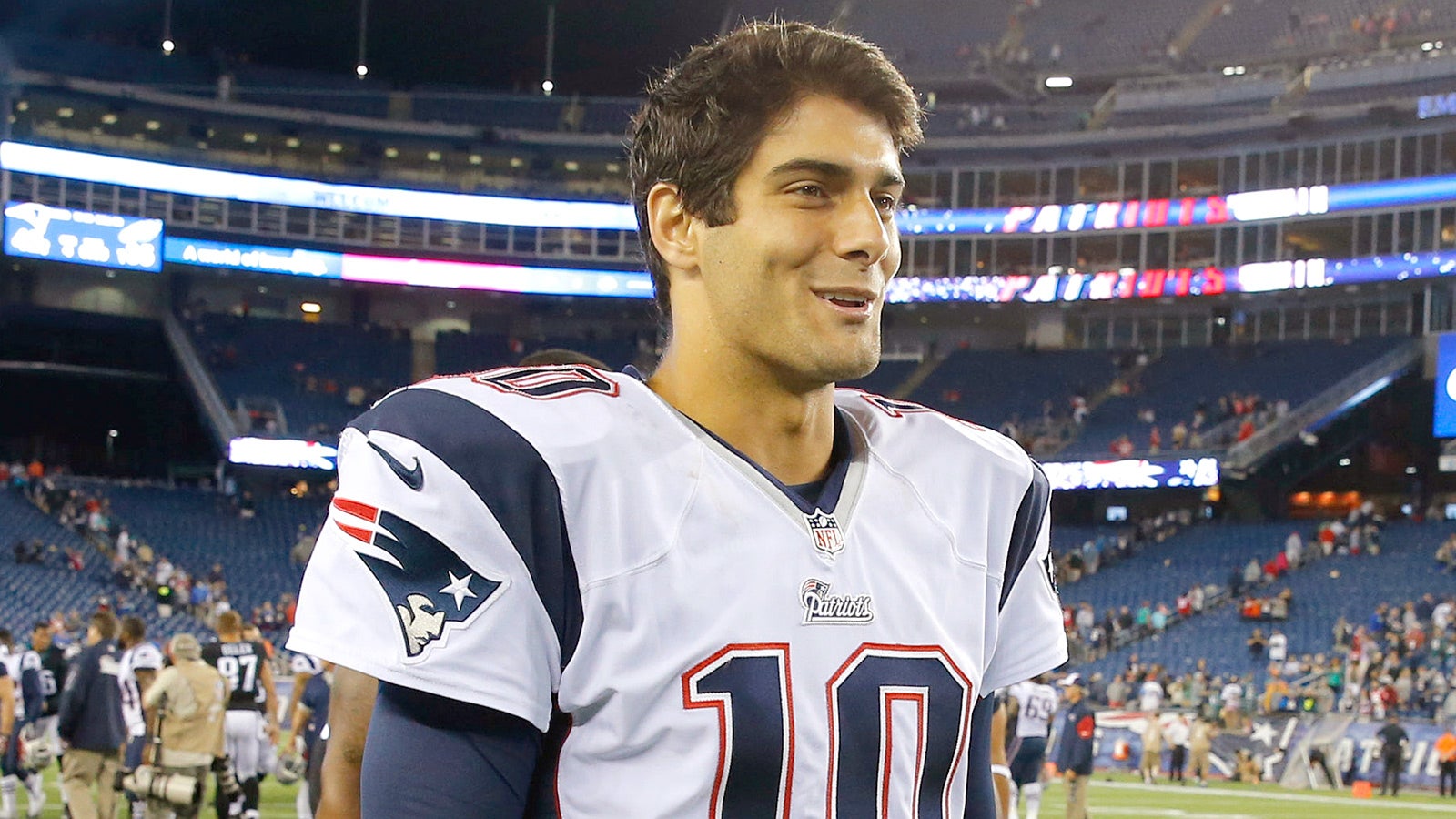 Let's do a quick comparison. Say the Browns do trade the No. 12 overall pick for Garoppolo. He'll cost them $1.1 million in 2017, and for argument's sake, let's say he signs the same contract Osweiler did but with even more guaranteed ($40 million) – because, well, he's better than Osweiler at this point. That would put the Browns on the hook for $41.1 million over five years, at minimum with it being likely they sign him to a larger deal than even that one.
If they draft a quarterback at No. 12 – which is the more likely scenario with Myles Garrett looking like a solid option at No. 1 – it'll put them on the hook for around $13 million for the first four years, and about another $10 million in the fifth – considering the 2013 fifth-year option for the 12th overall pick was about $8 million.
So what would the Browns rather do? Pay $41.1 million for a relatively unproven quarterback and lose a first-round pick in doing so? Or potentially pay one $23 million for five years, or $13 million for four years, if he doesn't pan out?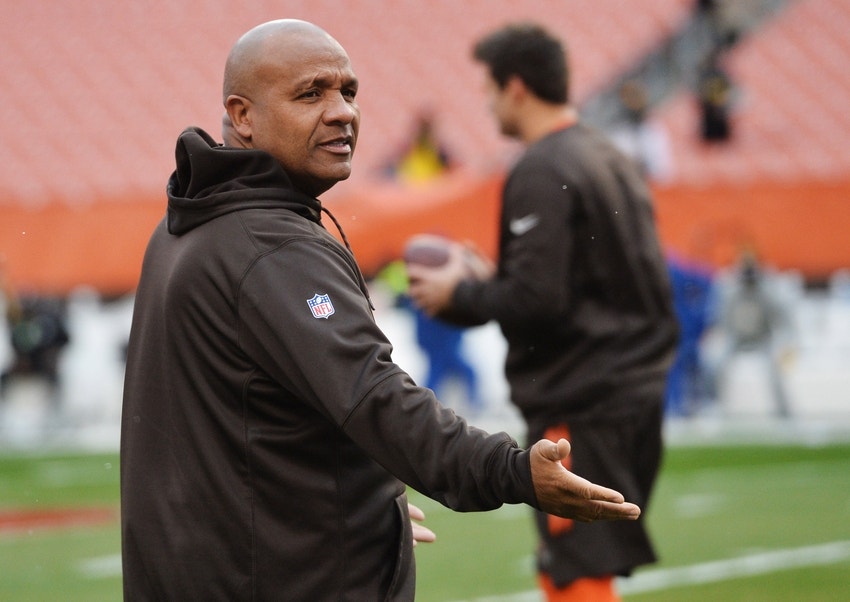 As important as quarterbacks are, there's no guarantee Garoppolo will be a franchise-altering guy. And that decision will have to be expedited in Garoppolo's situation because his contract expires at the end of next season.
By drafting adding a dominant defender like Myles Garrett at No. 1 and a quarterback at No. 12, the Browns will be saving money long-term and still add two young playmakers with a chance to change the course of the franchise. And this is all assuming the Browns take a quarterback in the first round, whereas they could opt to wait and try to find their Derek Carr, Russell Wilson or Dak Prescott in the subsequent rounds.
This all hinges on the asking price for Garoppolo, but all indications point to him being worth at least a second-round pick, and likely more than that.