Cleveland Browns: Josh Gordon, Browns likely to part ways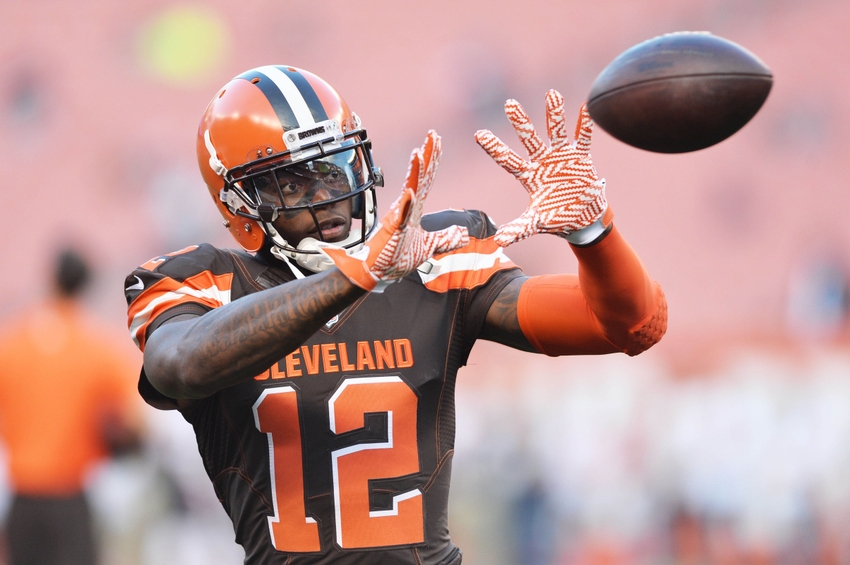 The Cleveland Browns and wide receiver Josh Gordon are likely to part ways as he pursues a better way of life and health. What's next?
The Cleveland Browns are ending their 'chapter' with wide receiver Josh Gordon, one of the most productive receivers in the league from 2012-2013. Gordon's career has been marred by off-field issues, which is ironically how it got started.
Gordon's career began as a second round draft pick in the Supplemental Draft, where the Browns took a huge risk on a player that had been dismissed from Baylor and missed the 2011 season at Utah after transferring due to declaring for the Supplemental Draft too late.
Browns head coach Hue Jackson has seen an incredible early return in his investment in Terrelle Pryor, but won't get to see him playing with Gordon in Cleveland. Jackson said the Browns are closing the book on Gordon:
#Browns coach Hue Jackson says at his presser on Josh Gordon: "We need to close that chapter right now." They are moving on from him.

— Ian Rapoport (@RapSheet) September 30, 2016
There's a ton going on in Gordon's personal life, including recently learning he's the father of a one-year-old child:
Here's our @AdamFerrise's story on Josh Gordon's paternity test showing he's the father of 1-yr-old girl, attny says https://t.co/OvCsCpqY06

— Mary Kay Cabot (@MaryKayCabot) September 30, 2016
Gordon plans to check into rehab and commit himself to a better way of living.
Josh Gordon to enter rehab: https://t.co/Mb2s8V3mVU pic.twitter.com/RLJehxGpMe

— NFL (@NFL) September 29, 2016
What's Next?
Gordon has to get himself right. He's got to figure things out in his personal life, but to say his NFL career and hopes are done would be wrong. He's just 25 years of age, and despite his long history of off-field problems, he's already got a single-season receiving crown for an historically bad team.
The Browns took a risk on Gordon, and it paid off for a brief moment. Hopefully, the flashes we've seen won't be the end of it. There will unquestionably be teams lined up to get Gordon as soon as he can prove that he's capable of taking care of himself and dedicating himself to an NFL playbook.
This is an incredible talent, after all.
He needs the right environment, which seems easy to say, but there's unquestionably got to be the right circumstances in the locker room, coaching staff, teammates, and every other factor for Gordon to be able to support his family, himself, and whatever team picks him up.
We're wishing him the best, and hoping he gets back on the field soon.
This article originally appeared on