Joe Thomas says Browns front office has to 'lie in the bed that you've made'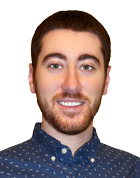 The Cleveland Browns have won just three games since Thanksgiving in 2014. They've lost 29 in that span.
The franchise as a whole is not in good shape. Quarterback remains a huge question mark, as does just about every position on the roster outside of left tackle. The front office has whiffed on draft pick after draft pick, and it's doomed the team.
Joe Thomas — the team's one shining light and a nine-time Pro Bowl selection at that left tackle spot — says the Browns have no one to blame but themselves.
"You've got to lie in the bed that you've made," he said, via The Chronicle. "We lost a couple really good players, I think the best at their position. But that was our strategy in the offseason. That's what we decided to do."
Thomas was referring to Mitchell Schwartz and Alex Mack, two offensive linemen the Browns let go in free agency. The line hasn't yet recovered from their departures, and it's partly the reason for all of the injuries at quarterback this season.
Again, that falls on the front office and not necessarily on the players.
"The guys that are making the personnel decisions, they're the experts on that, so they're the ones that have to make those decisions and look at those decisions when they're made," Thomas continued.
Of course, the players are somewhat to blame for their lackluster performance. This season in particular has been hard to watch, though. Robert Griffin III, Cody Kessler and Josh McCown have all gotten hurt behind Cleveland's offensive line, even when facing teams that aren't great at rushing the passer.
The Browns surrendered eight sacks to the Steelers on Sunday despite the fact that it wasn't for a lack of effort.
"It's the line getting on the guys we want to be on," Thomas said. "It's the running backs knowing who we're blocking and being on their right guys. It's the quarterbacks understanding how we're blocking and readjusting the protection if it needs to be readjusted. We haven't been on the same page enough and, of course, it comes down to just winning the one-on-one matchups."
The Browns have a steep uphill climb toward success, and at 0-11 there's little hope in Cleveland.