Cleveland Browns Hatch Surprise In New Matt Miller Mock Draft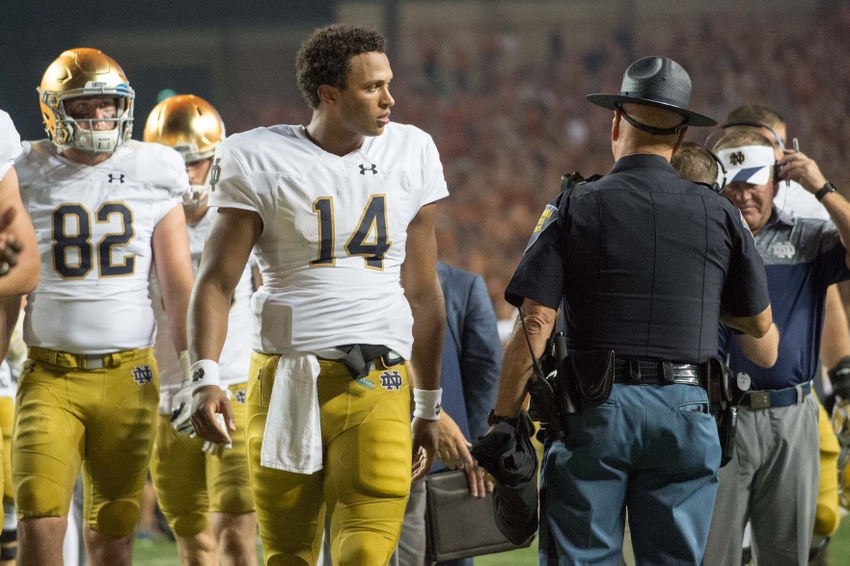 It may be just the start of the 2016 NFL season, but it's never too early to look ahead to the next draft for a rebuilding team like the Cleveland Browns.
With the wealth of picks they've been able to collect through various trades, there is no doubt the team is well-positioned to start building their future in 2017. Of course much of this depends on where they will sit at that point. Some believe there's a chance the team could surprise with a better-than-expected year. Maybe not the playoffs but six or seven wins isn't out of the question.
Still others believe after their finish a year ago, an entirely new coaching staff and given how many good players they've decided to cut or let walk, the odds are not in their favor. In fact many continue to predict that Cleveland is the runaway favorites to hold the #1 pick next year. Not that this is necessarily a bad thing.
According to draft expert and Bleacher Report columnist Matt Miller, it will end up landing them a possible superstar based on his new mock draft.
"The Pick: Quarterback DeShone Kizer, Notre Dame

Though the Browns went for a quantity-over-quality approach to the 2016 draft, they're still lacking in top-end talent. That could lead to a "best player available" approach, but this team needs a franchise quarterback. DeShone Kizer looks like a franchise quarterback.

The redshirt sophomore from Notre Dame has the arm, football IQ and poise from the pocket and on the move to be a worthy pick at No. 1 overall. He's young, so there is still room for failure that would push Kizer down the board, but right now, he looks like the best arm in college football and one heck of an athlete to complement it."
His performance against Texas was a shining beacon to the college football world that his brief excellence in 2015 was not a fluke. The scary part is Kizer hadn't played in almost a year. He should've been at least a little rusty and instead threw for five touchdown passes and run for another. Just how much better can he get?
This is what the Cleveland Browns are asking themselves. It seems like head coach Hue Jackson is committed to the resurrection project of Robert Griffin III. Not a bad plan providing Jackson can succeed where other respected coaches have failed. Things can change a lot in seven months. Unless Griffin plays well and stays healthy, chances are the team brass will agree with Miller. It's time to draft their franchise quarterback.
This article originally appeared on