Browns run defense still porous with Shelton; Gilbert's struggles continue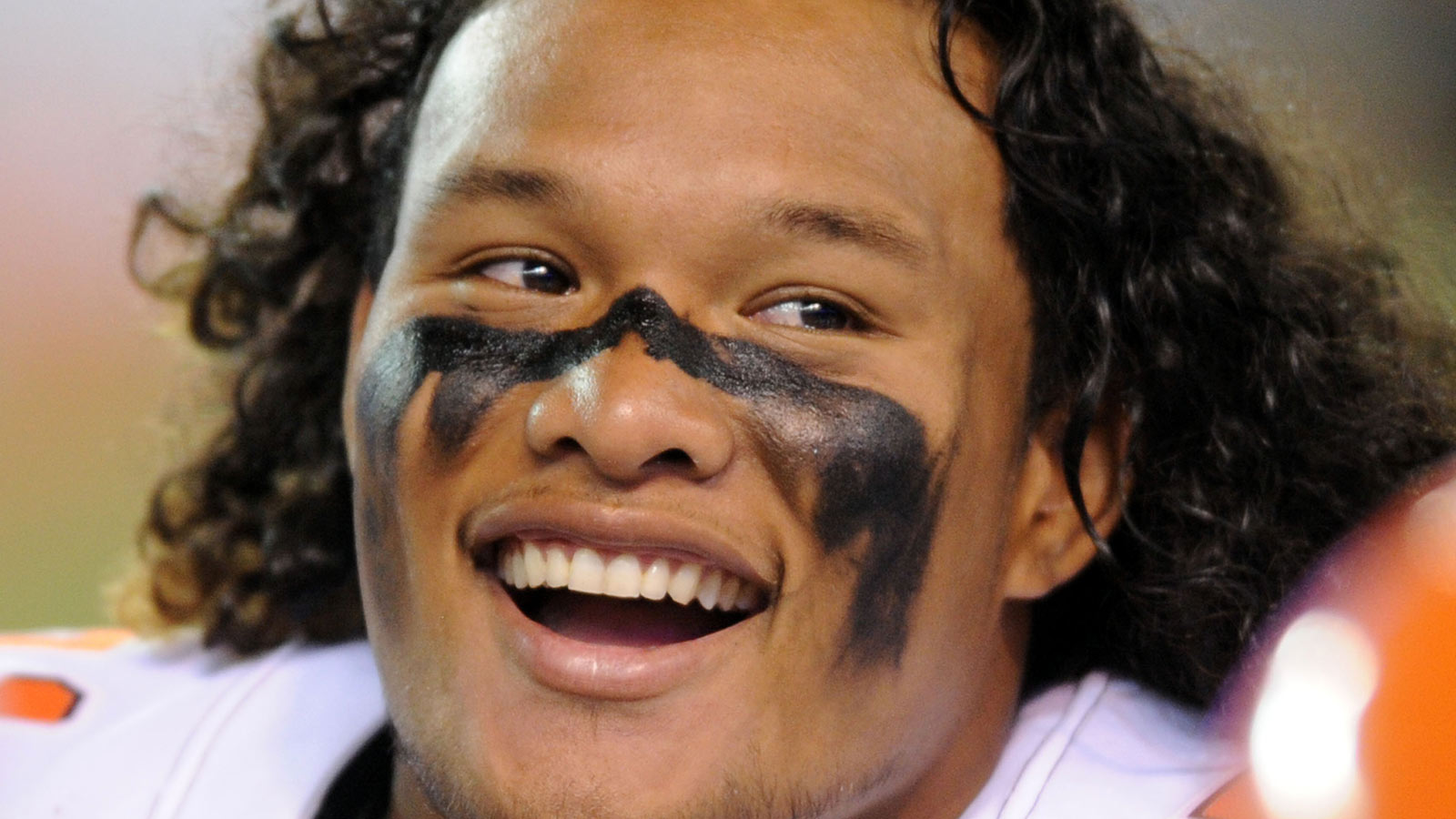 A new first-round pick, same bad rush defense. No. 12 overall pick Danny Shelton saw lots of time in the first half, but the Browns were still gashed for 94 yards before halftime, averaging 5.5 yards per carry.
The Browns performance was reminiscent of last year, when Cleveland allowed a league-worst 141.6 yards per game. The Redskins amassed 153 yards in all behind 42 from Alfred Morris and 38 from rookie back Matt Jones.
While the results weren't there, Shelton was a disruptive presence up front. He frequently drew double teams, and fans were obviously impressed with his motor. He even dropped back into coverage on at least one occasion. Oh yeah, he also took warmups wearing a Polynesian skirt.
We have players on the field! #WASvsCLE pic.twitter.com/FZQgCnW43k

— NFL (@NFL) August 13, 2015
Last year's No. 1 pick was not as fortunate. Starting for Joe Haden, Justin Gilbert struggled all night, but it could've been even worse if not for a dropped pass by Pierre Garcon. Garcon ran free right by Gilbert, but he couldn't come up with Robert Griffin III's underthrown floater that would have been a sure touchdown. Gilbert was also beaten twice by Ryan Grant, a fifth-round pick in 2014, and just did not look the part in his first action of the preseason.
First half positives: the play of McCown and Manziel. Danny Shelton. First half negative: Justin Gilbert still doesn't get it.

— Daniel Prekopa (@dpp222000) August 14, 2015
I feel like Danny Shelton is gonna become my favorite Brown.

— Andrew Lutz (@GimmeTheLoots) August 14, 2015
Danny Shelton is going to be a BEAST for us, whether he starts or him and Taylor split snaps. The dude is the real deal

— Stotts (@FatManThrowdown) August 14, 2015
Danny Shelton is hilarious to watch… nothing but destruction on the line @browns

— Eric Miller (@EricMill14) August 14, 2015
Danny Shelton is the next Haloti Ngata no question.

— Ryan Grieve (@GriveDawg) August 14, 2015
Danny Shelton is a savage

— Thomas Nolte (@Tnolt_PG21) August 14, 2015