Cleveland Browns Could Get Robert Griffin III Back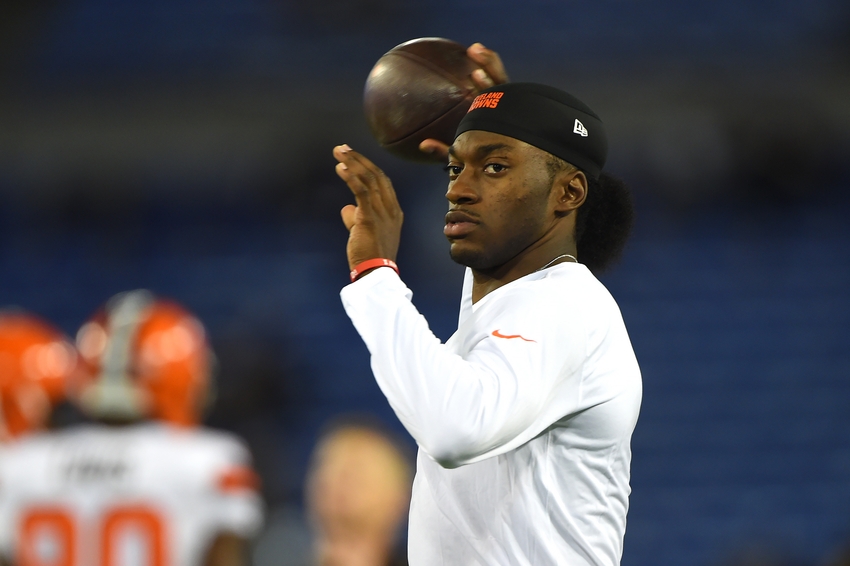 Due to injury, we havent seen if Cleveland Browns QB Robert Griffin III is reformed or refined. But there is a hint that we just might see him before the year is over.
Cleveland Browns QB Robert Griffin III raised a few eyebrows the this preseason. A few of deep balls to Terrelle Pryor and Corey Coleman this preseason piqued the interest of many. But that was fractured along with RGIII's coracoid bone in his left shoulder in the season opener.
The team could designate RGIII to return from IR but the Browns are waiting how he heals. The Browns just took a 28-7 whooping to the Baltimore Ravens and quarterback was an issue. All three quarterbacks on the roster played at least one snap Thursday night.
The Browns want to try to pull off an upset or two to avoid going 0-16 for 2016. And they may have a little hope after what happened before the game. Mary Kay Cabot of the Cleveland Plain Dealer reported that RGIII threw more than 20 passes and "looked sharp."
She also reported that he'll have a scan on his shoulder soon to determine if he can return this year. Head coach Hue Jackson spent a lot of time and effort on RGIII. He had a vision of reclaiming his career, having him show the talent that made him a 1st-round pick in 2012.
He groomed RGIII throughout the offseason, training camp, and the preseason to be the starter. It would be good for Jackson to see how much progress he has made. The 2017 NFL Draft does not have a quarterback in it that's worth that high of a pick.
So a look at RGIII to close the season would be big.
Stay tuned.
More from With the First Pick
This article originally appeared on