Cleveland Browns: Corey Coleman Injury Creates Opportunities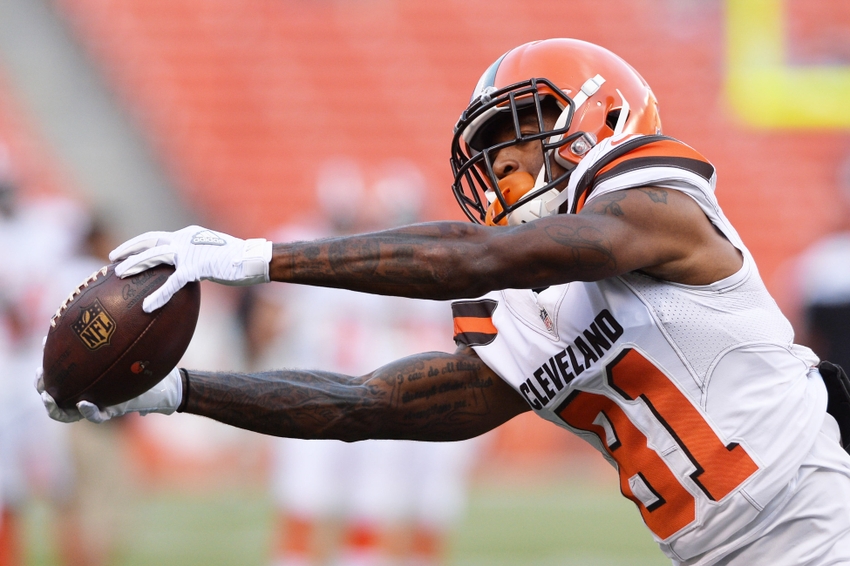 Losing rookie receiver Corey Coleman for an extended period hurts the Cleveland Browns offense, but it also gives the team a chance to evaluate other talent.
The Cleveland Browns are off to an incredibly rough start to the 2016 season. The team has already lost quarterbacks Robert Griffin III and Josh McCown to shoulder injuries and are set to start rookie Cody Kessler at quarterback against the Miami Dolphins in Week 3. Unfortunately for Kessler, the Browns won't have the services of emerging rookie receiver and first-round pick Corey Coleman.
Coleman, who exploded onto the scene against the Baltimore Ravens last week—he caught five passes for 104 yards and two touchdowns—suffered a broken hand during practice on Wednesday. According to Mary Kay Cabot of Cleveland.com, Coleman is expected to miss at least a month as he recovers:
#Browns receive good news on Corey Coleman: no surgery required. Expected back in 4-6 weeks.

— Mary Kay Cabot (@MaryKayCabot) September 22, 2016
Losing Coleman stinks for the Browns. There's no getting around that fact. He was one of the few bright spots Cleveland had during the disastrous 0-2 start. Browns fans have to look for the silver lining here, though. There's simply no other way for them to approach the team, aside from slipping into utter madness.
With Coleman out for at least four weeks—and Josh Gordon at least two weeks away from his return from suspension—Cleveland will likely turn to other young receivers to fill the void opposite Terrelle Pryor.
The Browns drafted a total of four wideouts in this year's draft—five if you include Seth DeValve, who has been moved to tight end. Those wideouts are Coleman, Colorado State product Rashard Higgins, Auburn's Ricardo Louis, and UCLA product Jordan Payton. All of the rookie pass-catchers are on Cleveland's active roster.
Head coach Hue Jackson has made it clear that he plans to keep pushing forward despite his team's injuries.
"I'm not blinking," he said, per Andrew Gribble of the team's official website. "I'm never going to do that."
In the case of Coleman's injury, this likely means turning to other rookie pass catchers like Higgins, Louis and Payton. This means that Jackson and the Browns have an opportunity to examine their other young weapons in a meaningful game environment. Higgins, in particular, appears poised for an increased role. Though he might not be as explosive as Coleman, Higgins has big play ability—75 receptions for 1,062 yards and eight touchdowns last season. He flashed some of that ability in training camp.
Higgins, for his part, appears ready for his chance.
"I've been waiting for it for a long time," Higgins said, per Fred Greetham of WTAM Radio. "Unfortunately, it has to be my boy getting hurt. But I've got to step in and do the job. So that's what I'm gonna do."
If the Browns decide to keep veteran Andrew Hawkins in the slot, Higgins might even get the start opposite Pryor. Fellow youngsters Louis and Payton could see opportunities as well. If there's a benefit to Kessler starting with these guys in the lineup, it's that Kessler has been working with them since early in the summer. There should be at least some chemistry present.
Of course, this doesn't mean that the combination of Kessler and his fellow rookies is going to make Cleveland more competitive than might have been with actual starters on the field. However, this season isn't about being competitive. It's about developing players who will be around when the team is ready to compete.
For the Browns, there's a hidden benefit to having to play rookies now. The team can better determine if guys like Higgins, Louis ad Payton are going to be on the roster a couple of years from now. Hopefully by then, the idea of a competitive Browns teams isn't so laughable.
This article originally appeared on