Browns coach Hue Jackson bristles at suggestion of 0-16 season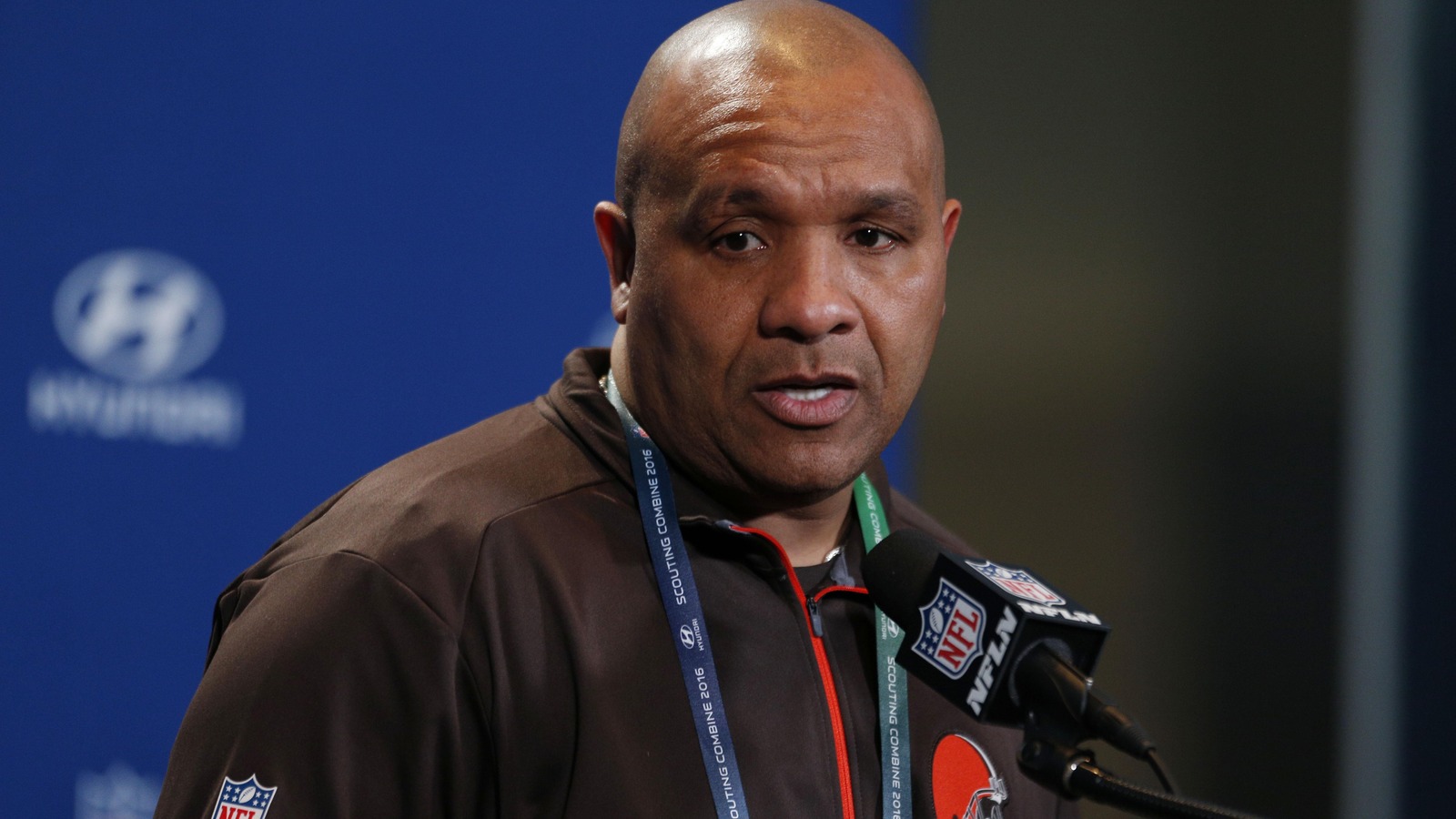 This may be Cleveland's year in basketball, but football is a whole 'nother story.
In fact, Brian Billick suggested the Browns might go 0-16. Check out their schedule and see what you think.
You'll dismiss this as "Billick just trashing the Browns again" but seriously…look at schedule & find a single win. You can't do it!

— Brian Billick (@CoachBillick) September 7, 2016
The NFL Network analyst and Super Bowl-winning coach then backed off and said the Browns would win at least one game … but he didn't seem to confident in it.
Eagles & Titans most winnable but both on road. #Browns will win at least a game but you can't confidently pick it. https://t.co/0ZfwQTr0Fd

— Brian Billick (@CoachBillick) September 7, 2016
He was willing to bet it wouldn't be Week 1 at Philadelphia.
If they go into Philly and win…I'll wear a #Browns jersey to open @NFLGameDay show for week 2. https://t.co/Gwx59dmeHT

— Brian Billick (@CoachBillick) September 7, 2016
When told of Billick's analysis, Browns coach Hue Jackson bristled.
"Wow. Good for him. I didn't know he worked here," Jackson told reporters.
"Just being honest. Nothing against Brian. I think it's really interesting that everybody can comment on other people's teams and don't understand their inner workings. I have great respect for Brian, he's a great coach in this league, but we'll see if that's true. We'll see if what he says is true. We'll look back in 16 games and see if it's right. But I'm not going to get caught up in that."
Browns fans weren't too impressed either.
Last time I cared what Brian Billick thought he took Kyle Boller with a top 10 pick. https://t.co/YNORXv8Wrt

— Dawgs By Nature (@DawgsByNature) September 7, 2016
When the Browns beat the Eagles on Sunday in Philly, I hope Hue grabs the camera and just stares into the soul of Brian Billick.

— Bob Evans (@TheRealBobEvans) September 7, 2016
Two years ago Pete Prisco said 1-15 for The Browns and said the same thing Billick said today. Find me a win, well we found 7

— JeremyinAkron™ (@JeremyinAkron) September 7, 2016
The Browns may be bad once again, but winless? They have only six games against teams that reached the playoffs last season. Now the Falcons, that's a team with a tough schedule.