Cleveland Browns: Back to square one at the QB position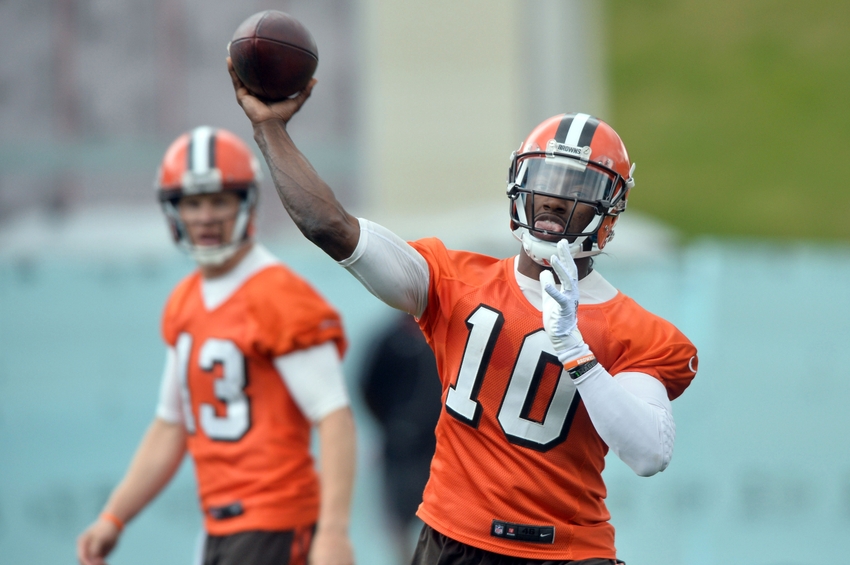 The Cleveland Browns enter Week 14 with no clear starting quarterback, bringing the team back to the spot it was in during training camp.
While most teams in the NFL are preparing for competitive football in December, the Cleveland Browns are just trying to win a single game. So it goes, Browns fans.
The Browns are gifted with a bye week this Sunday, allowing the team to reset and focus on winning that one game and avoiding an embarrassing 0-16 season.
As a surprise to no one, the Browns are once again without a clear starting quarterback for the Week 14 game against the Cincinnati Bengals. Both Cody Kessler and Robert Griffin III have returned from injury, while Josh McCown continues to fight on and somehow stay in one piece to compete for the starting job.
With #Browns on bye week, RG3 has been fully cleared for contact. Hue Jackson will let him, Kessler, McCown practice, compete, then decide

— Ed Werder (@Edwerderespn) November 29, 2016
The news that the Browns are having an open quarterback competition in Week 14 is disheartening for fans, but at least the team has options. It is much better than in years past when someone had to be signed that week to start a game, although the team did have wins during those seasons. Seems like a fair trade.
It may be a frustrating sign, but having three healthy quarterbacks gives the Browns their best chance to win since Week 2, when McCown finished the game with a broken collarbone and Cody Kessler was rushed into action in Week 3.
It looks like Griffin may be the favorite to start now, but fans know he is always at risk to be injured. To be fair to him, anyone who plays quarterback for the Browns is at a great risk to be injured given the makeshift line in front of them. There are other protection and communication issues, but the inconsistent line surely hasn't helped.
So while all three quarterbacks are healthy now, the Browns are back to where they were in Week 1. Griffin is likely the favorite while McCown would be the backup, allowing Kessler to remain on the sidelines after returning from a concussion.
The lack of wins up to this point is less than ideal, but Hue Jackson can use this situation to promote the idea of a four-game season, even if fans can't rid the nightmares of the current 0-12 record.
So enjoy this Sunday and allow Jackson and his coaches to figure all this out, because there is still a great opportunity that all three quarterbacks will see some time on the field throughout the final four games.
More from Dawg Pound Daily
This article originally appeared on