Clay Matthews injury update: Questionable to return with shoulder injury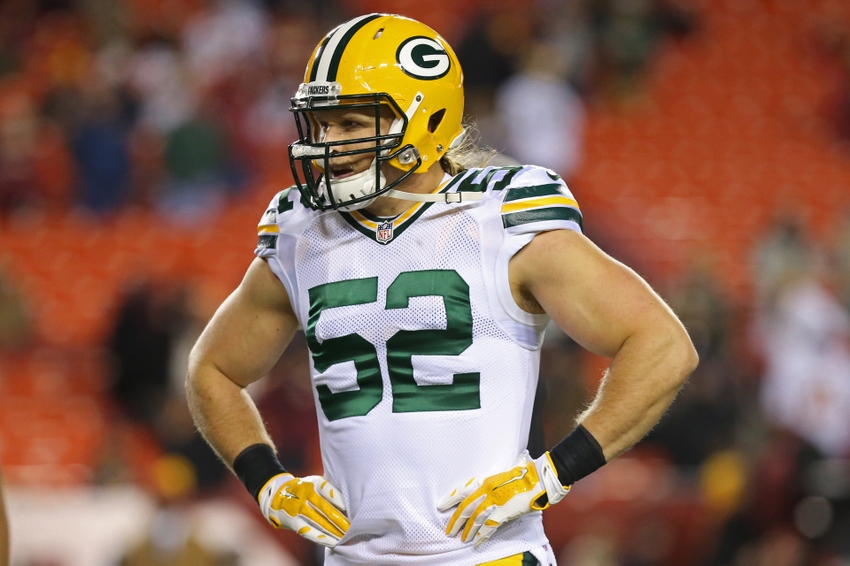 Green Bay Packers outside linebacker Clay Matthews hurt his shoulder on a block from Philadelphia Eagles guard Allen Barbre. He is questionable to return.
In the first quarter of Monday Night Football against the Philadelphia Eagles, Green Bay Packers outside linebacker Clay Matthews gets leveled on a terrific block from Eagles offensive Allen Barbre.
Matthews, who has missed ample time with the Packers this season because of injury, had to exit the game with a shoulder injury sustained from the hit. He is questionable to return to the Lincoln Financial Field gridiron on Monday night.
LB Clay Matthews has a shoulder injury and his return is questionable. #GBvsPHI

— Green Bay Packers (@packers) November 29, 2016
This is not great news for the Packers defense. Matthews is the defensive leader on this team. In his extended absence this season, the Packers have stumbled to a miserable 4-6 record through their first 10 games.
Green Bay trails the rival Detroit Lions (7-4) by 2.5 games in the NFC North standings. Monday Night Football is a must-win for both the Eagles and the Packers, but Green Bay is desperate for a win to stay alive in the NFC Playoffs race.
The Eagles entered play at 5-5. Green Bay would have close to no chance at making the 2016 NFC Playoffs with a 4-7 start to the season. The Packers have made the NFC Playoffs seven straight years entering the 2016 NFL season. It seems increasingly likely that only the division winner will get into the NFC Playoffs out of the NFC North.
Not having Matthews for any stretch makes the Packers defense all the more vulnerable. He is a great pass rusher on the outside and can hold his own inside as a middle linebacker. Green Bay isn't stopping middle of the pack offenses this season. With the Packers' own offensive inconsistencies, this injury to Matthews may not bode well at the end of the day for Green Bay.
This article originally appeared on