CJ Prosise Out, Thomas Rawls In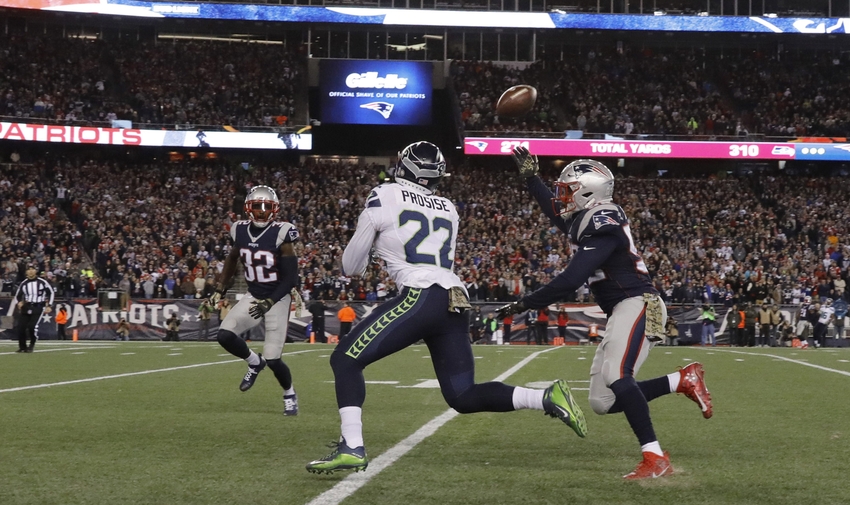 The Seattle Seahawks got Running back Thomas Rawls back on Sunday, but then subsequently lost both CJ Prosise and Troymane Pope to injury.
C.J. Prosise was just hitting the momentum curve in his increasing amount of snaps and carries this season and the rest of the season looked promising for him… until Sunday's game against the Philadelphia Eagles.
Prosise had a rushing touchdown of 72 yards that resulted in a touchdown. It was the longest run by a Seattle player since CenturyLink opened in 2002.
72-yard touchdown for @prosisely_22. First of his career and longest #Seahawks run in @CenturyLink_Fld history. https://t.co/k6rCpZh8wd

— Seattle Seahawks (@Seahawks) November 20, 2016
Unfortunately, he left the game with a "scapula injury", according to Pete Carroll.
"The bad thing is that C.J. got hurt today," head coach Pete Carroll said during his postgame press conference. "He's got a scapula issue that we'll figure out, but he's going to be out for a while. And that's too bad, because you can see what we see in him and how excited we are to have him. He'll have a chance to make it back, but it's going to be a while."
Many are speculating that this could mean the remainder of the season, with hopes of him returning for the post season.
Prosise became the feature back over Christine Michael while the starter, Thomas Rawls, was dealing with a hairline fracture of his right shin from Week 2.
Now the roles are reversed; Rawls is in and Prosise is out. Rawls picked up the majority of the carries and ended the game with 57 yards on 14 carries.
"I thought that was a great first game for him," Carroll said.
The Seahawks let go of Christine Michael on Tuesday thinking they'd have Rawls and Prosise to work with. Now they'll have to use more of Rawls coupled with the third string running back Alex Collins.
Collins hasn't been doing well this season as he only has 19 yards on 10 carries and one touchdown. His first touchdown came against the Atlanta Falcons. With more touches, I'm sure Collins will be able to produce more yardage for Seattle.
More from 12th Man Rising
This article originally appeared on