Cincinnati Bengals' Vontaze Burfict fined $75,000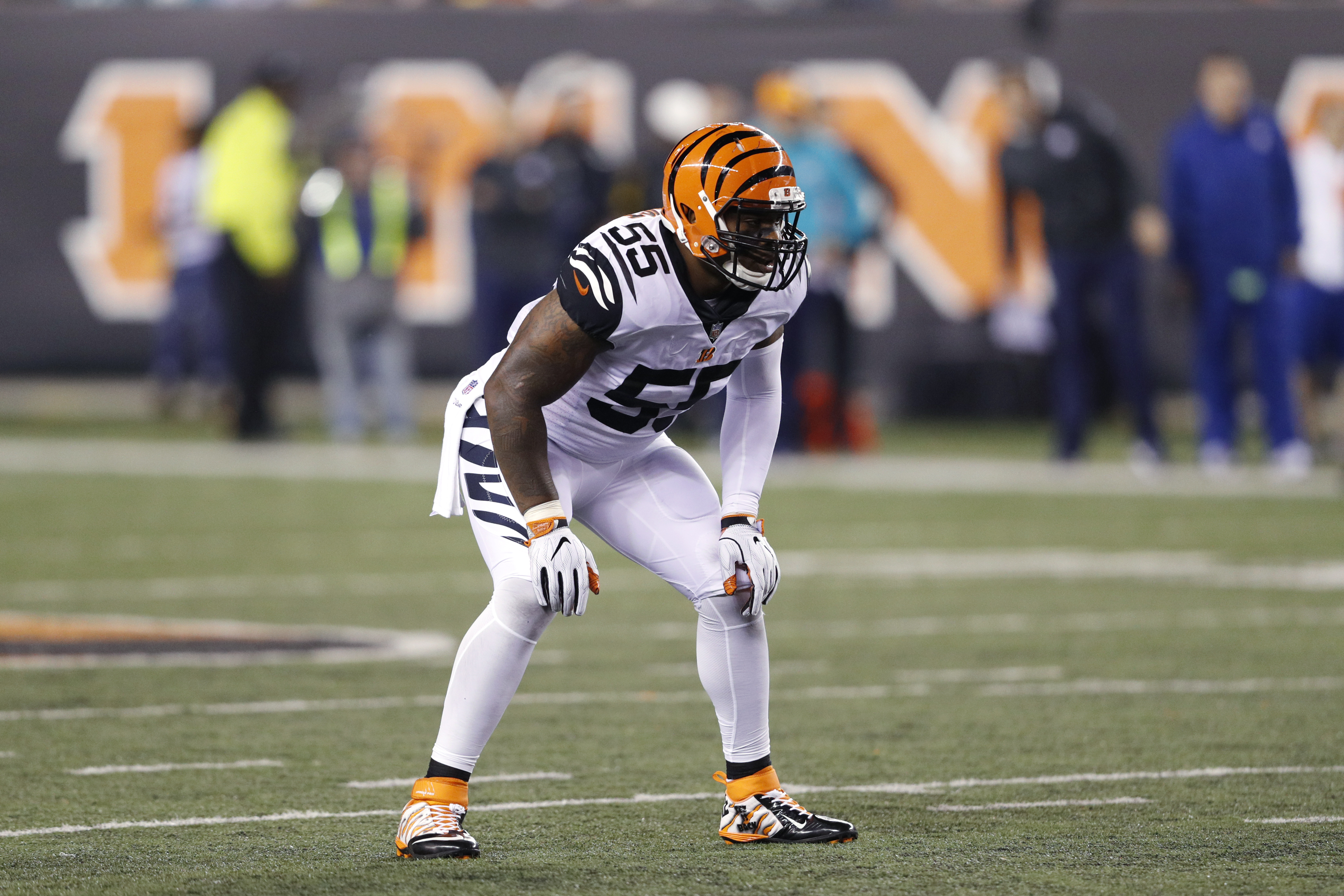 After a couple noteworthy situations in last Sunday's game, Cincinnati Bengals linebacker Vontaze Burfict has been hit with a fine.
During last Sunday's game against the New England Patriots, Cincinnati Bengals linebacker Vontaze Burfict had a couple of incidents that drew attention. One was a blatant, and perhaps unnecessary, low hit on Patriots' tight end Martellus Bennett. The other was a little more egregious, as Burfict appeared to deliberately stomp on the leg of Patriots' running back LeGarrette Blount after a play, and a fine has now be levied for that move specifically.
Per league source, NFL fines Vontaze Burfict 75k for stomp on L Blount. Burfict feels he didn't stomp and will appeal.

— Zac Jackson (@AkronJackson) October 19, 2016
Burfict's reputation clearly proceeds him to some degree here, with a three-game suspension to start this season for his antics during last year's playoff loss to the Pittsburgh Steelers. A suspension could have been an option now, and former NFL head of officials (and Fox analyst) Mike Pereira called for it, but the league apparently thinks a fine is all that's necessary.
As initially alluded to by Pro Football Talk's Zac Jackson, Burfict has immediately appealed the fine.
LB Vontaze Burfict already has appealed the $75,000 fine that @AkronJackson reported the NFL handed him for his stomp of LeGarrette Blount.

— Adam Schefter (@AdamSchefter) October 19, 2016
With a suspension not in play, an appeal seems fairly fruitless on Burfict's end. The fine could be reduced or eliminated, pending evidence that could be presented, but Burfict continues to put opposing players in danger with reckless actions and whoever hears his appeal should not reduce the financial penalty.
Taking Burfict off the field with a suspension for the start of the season apparently did not send a message that sunk in. Bengals' head coach Marvin Lewis could be criticized for failure to reign in Burfict, but it ultimately comes down to a player's desire to at least try to stay on the right side of the line between physical and dirty. Burfict does not seem to have that desire, and taking money away may not be enough to curb his excessive actions.
This article originally appeared on