Cincinnati Bengals: Marvin Lewis May Choose Retirement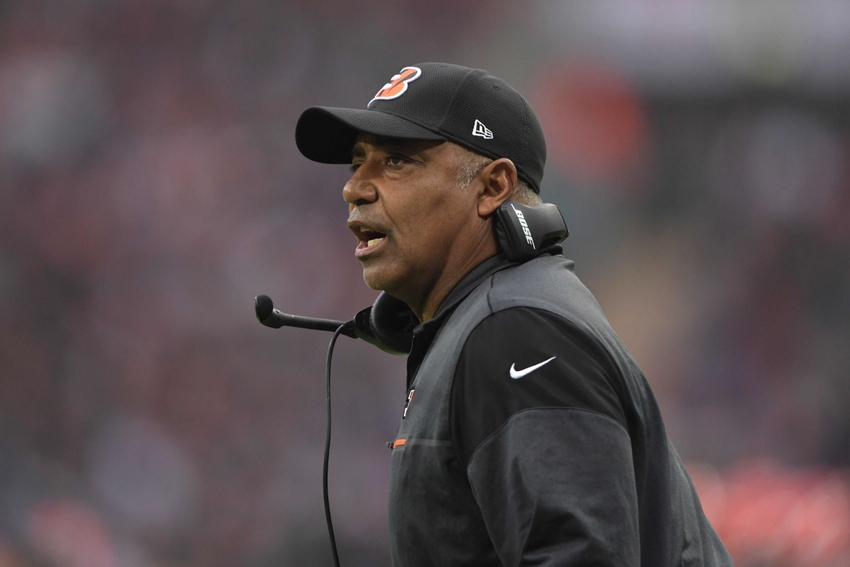 Many Cincinnati Bengals fans continue to wonder why the team has refused to move on from head coach Marvin Lewis. They may not have to much longer.
Lewis clearly has a strong relationship with team owner Mike Brown. That and his continued ability to build solid rosters and compete for the playoffs has kept him in charge despite an 0-6 record in postseason play. He is the winningest coach in franchise history but he's never even gotten close to a Super Bowl. It's a remarkable study in contrast of the man. He shows no fear when bringing aboard players with questionable backgrounds but gets overly conservative in big games.
It's hard to tell what his legacy will be. Ownership no doubt is desperate to help him win a championship and get that monkey off his back. Unfortunately it's looking like that dream is never to come true. Lewis is 58-years old and has been the head coach in Cincinnati for 13 years. At some point the grind and stresses of the job simply wear a man out. Still, nobody believes Brown will fire him, even with what looks like a losing season on the cards at 3-6-1.
That however may not be a problem. Turns out Lewis may take the pressure of ownership by cutting the cord himself.
"NFL.com's Michael Silver previously reported that Lewis himself pitched the idea of a succession plan to Bengals owner Mike Brown, which would take place after the 2017 season. Brown didn't want to put anything in writing for (Hue) Jackson to take over, but the thought process shows Lewis is thinking about the end of the line.
Bengals fans don't want to hear it, but Lewis could be the one making the call about next season. A retirement is easier to imagine than Brown firing Lewis."
The fact that Lewis himself offered up a possible succession plan signals he knew his time was coming. He's likely afraid the rigors of the job may begin to take a toll and would like to get out before things get too serious. With this latest losing effort there is a strong chance he may accelerate the timetable to retiring after this year. It's hard to know where the players would stand on such an idea but it's clear Lewis leaving would be a major culture shift for this franchise.
This article originally appeared on