Cincinnati Bengals: If Marvin Lewis Goes, Who's Next?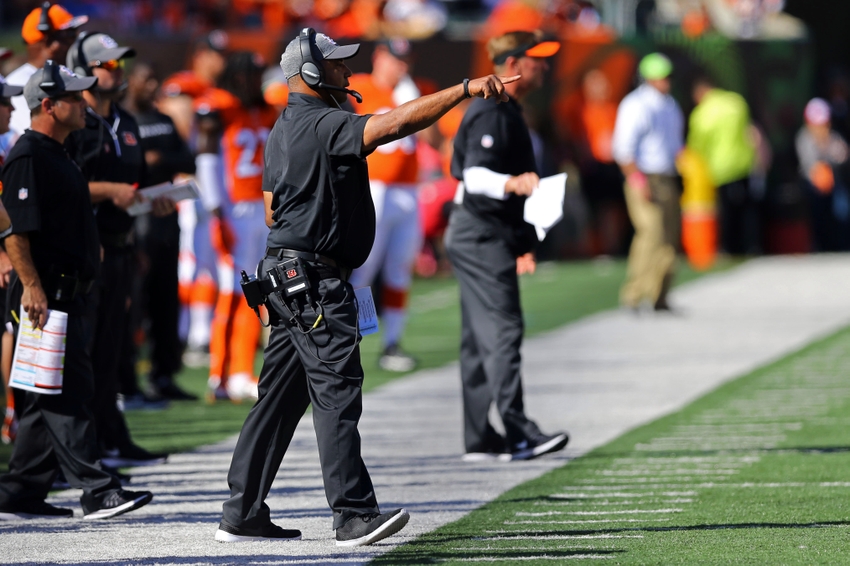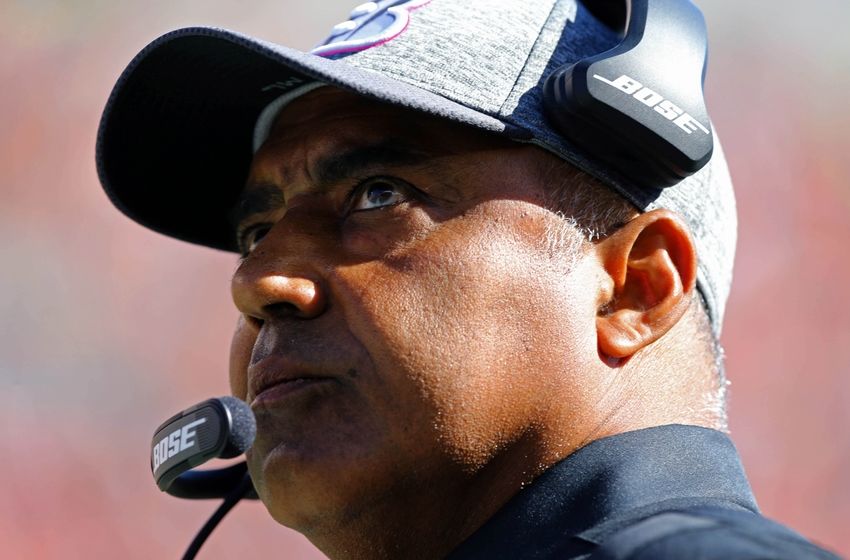 Cincinnati Bengals fans are seemingly sick and tired of the coaching antics of Marvin Lewis and his coaching staff. However, who would take his place if the Bengals organization decide its time to move on?
Dalton wasn't the main problem, but the coaching. Lewis is not a fighter and doesn't go for the kill. He is so middle of the road. https://t.co/k0S1mFHdq0

— Speaklife (@SpeakLifeToo) November 15, 2016
Kick Marvin out completely. He's had his chance. #whodey https://t.co/fLKqq0sIZT

— Eric Snyder (@soakedinblue) November 15, 2016
When your team is losing, it is hard to stay patient with any coach, especially when a team in which has seen the playoffs the last five years is 3-5-1. For the Bengals and the fans, this is exactly where everything stands right now. However, Is it really time to move on from a coach that brought them out of the "Bungals" years?
The short answer is yes, it is probably time to move on from Marvin Lewis. However, there is a long answer. Questions that have to be answered, like do you kick Lewis completely out and who will replace him in Cincinnati?
The first answer is no, You can't kick Lewis out of Cincinnati. His draft classes are the reason the "Bungals" no longer exist. As for Duke Tobin, yes he is good at managing, but in all honesty, Marvin Lewis is the perfect answer to the the need for a General Manager. Sorry Mike Brown.
As for the other question, lets take a look at who the Bengals could replace Lewis with.
Jon Gruden:
Jon Gruden is a Super Bowl winning head coach, and isn't that the ultimate goal? Yes, but stay with me. Gruden has dealt with many egos before with Warren Sapp and Keyshawn Johnson. He knows how to deal with high paid guys and new draft picks, like Carnell "Cadillac" Williams. The most important detail is his familiarity of coaching around injuries.
He is an offensive minded coach, working as wide receivers coach with Pittsburgh Steelers and Green Bay Packers. He was an offensive coordinator with the Philadelphia Eagles and then spent 11 season as a head coach with both the Oakland Raiders and Tampa Bay Buccaneers. His experience is a huge plus.
However, with every pro list also comes a con list. Gruden has been out of the coaching game since after the 2008 season. Eight seasons away from an ever changing game can be difficult. His defensive strengths are limited, in fact, it was one of the reasons he was fired from Tampa Bay, was a late defensive collapse to go from top team in the NFC to missing the playoffs completely.
Jon Gruden has a varied history of winning and losing, which is good when looking at head coaches to see how they handle adversity. Although his high points are still strong, their might be a better option out there.
Tom Coughlin
Yes, I know he seems ancient. I mean the man is 70 years old after all. That may be true, but with age come experience and success. Tom Coughlin has three Super Bowl rings. He's taken a good quarterback and made him a two time super bowl championship quarterback. He even has experience with starting a team from scratch.
He has 20 years in the NFL as a head coach under his belt. Just like Gruden, he has been in both the AFC and NFC. The biggest concern with Gruden goes out the window with Coughlin, as he is just one year removed from his last head coaching job.
He turned both Eli Manning and Mark Brunell into NFL caliber QB's. Helped Fred Taylor become a solid runnnig back in the NFL. He is passionate and shows emotion, something the Bengals lack with Marvin Lewis. He has a strong offensive focus but is well rounded as he knows defense as well.
His cons are there, just like any head coach. Coughlin is getting up there in age and health can be a point of concern. He is not a players coach as much as Lewis is, which could cause a rift in the locker room, just ask Tiki Barber.
Coughlin said on Monday Night Football that:
"I don't know. I really don't. I mean, I say that I would be interested in listening, and then I say on the other hand, it better be a good opportunity."
The Bengals would be a great opportunity, especially with the pieces that are already in place for the next few years. Although, it is never a perfect opportunity when a coaching change is made, promoting Marvin Lewis and bringing in Coughlin would be as close as you can get.
Josh McDaniels
The New England Patriots have been one of the best teams in the NFL for a number of years. Josh McDaniels has been at the head of the most successful offense. The Patriots have been successful both with and without Tom Brady, they are 3-1 without him this season. McDaniels play calling and coaching is a large reason why.
McDaniels was a long time assistant and coordinator for the New England Patriots before spending two years as a head coach in Denver. He eventually returned to the offensive coordinator position in New England after spending three years between the Broncos and Rams. He has limited experience, is young, and has fiery personality, which plays well into an established role, like in Cincinnati.
His pro of limited experience is also a con. Older and more experienced players could push back when it comes to a newer and younger head coach. It would be important to get them to buy into his system quickly, the young guys will follow.
Josh McDaniels would be a lower cost than a Tom Coughlin or Jon Gruden, but cheaper is not always better. He would be a solid option, but only if you were stripping this team to the studs and building around a few key pieces and McDaniels.
The Cincinnati Bengals are looking like a coaching change is desperately needed. Even with recent success, under performing and inability to perform in the playoffs are concerning. If they can find a way to bring in experience and success, it could help this team and the fans finally see the success they expect and winning an annual expectation.
This article originally appeared on