Cincinnati Bengals: Don't Blame The Players For Leaving In Free Agency
Matthew Willson/FanSided via Stripe Hype

Fansided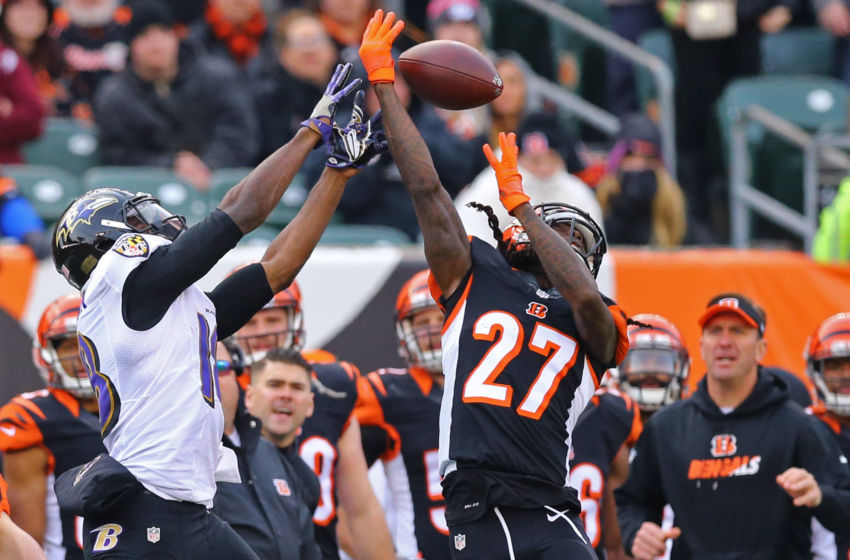 The Cincinnati Bengals have 14 unrestricted free agents heading into this off-season's free agency period. If they leave, why should you blame them?
The Bengals have big names like Andrew Whitworth, Kevin Zeitler, and Dre Kirkpatrick set to hit free agency, 14 in all. However, just like last year, a few will most likely move on from their Bengals career.
Andrew Whitworth
Whitworth has said he wants to return as a Bengal next season but is not quite done with his career in the NFL either way. He has been an offensive captain now since 2009 and has never played another snap for any other team. Whitworth is coming off a $9 million contract and the Bengals can't afford that for decent blocking and holding calls in almost every game.
He is however still the Bengals best option at tackle, but are the Bengals the best option for him? The Bengals will have to offer money in the neighborhood of $7-$8 million to even keep his interest, with other teams likely to offer him eight-figure salaries.
Kirkpatrick is the most difficult to pin down on what the Bengals should do with his talent. He has shown improvements year to year but has never blossomed to his top cornerback potential. It is hard to argue that last season was his best, but early struggles cast shadows on the question of his ability to play at a high level consistently.
He benefits from a defensive struggle by teams like the Carolina Panther, who lost Josh Norman last season, and Atlanta, whose offense has been spot on with difficulty in stopping other teams from scoring.
Luckily for Cincinnati, this is a flooded position. But, don't think he will take a discount just to stay. He will probably look for $5-$6 million before free agency and his value will only go up as fewer players become available.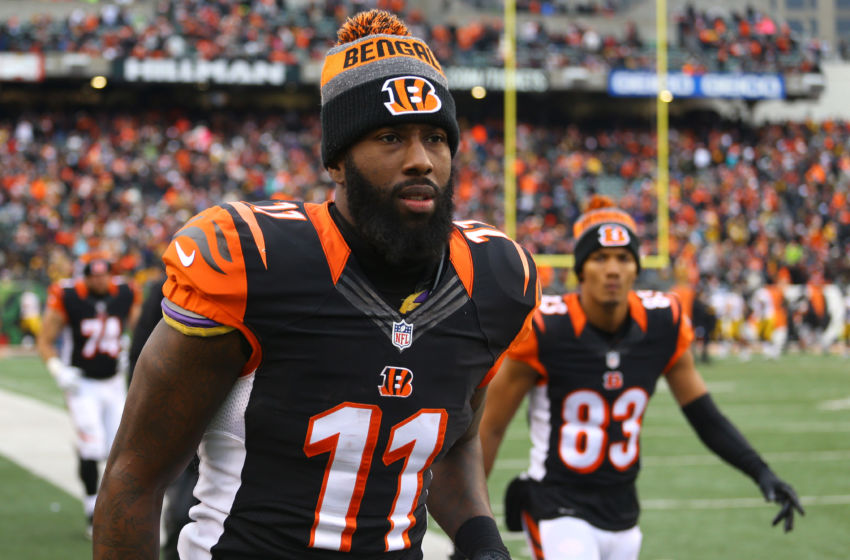 Kevin Zeitler
Zeitler has turned down numerous contract offers from the Bengals. He is probably the only one who you could blame for leaving when the Bengals have offered him fair money. Now, teams like the Falcons, Jets, or Dolphins could find a way to snatch him away from a struggling offensive line.
The middle of the offensive line was a huge weak point for the Orange and Black last season. But, mostly because of struggling center Russell Bodine. Bringing back Zeitler could benefit the Bengals offensive line but continues to be looking less likely as free agency draws closer. He most likely will demand $10 to $11 million after only $1.9 million last season. The Bengals can't afford to bring everyone back at that salary.
LaFell was looking for a way to revitalize his career after his 2015 struggles in New England. He performed incredibly well as the number two receiver and with players like Tyler Boyd and Cody Core taking leaps forward, he might be looking for another opportunity to shine elsewhere.
LaFell was a big part of the Bengals offense, who were missing Tyler Eifert and Giovani Bernard for a large part of 2016. He could be a vital part of this scheme once again with a healthy offense. However, you can't expect him to take the $2.5 million he did last season. According to Spotrac, his estimated value is in the neighborhood of $6-$7 million. Divisional teams like Pittsburgh or Baltimore are begging for another talented receiver to sure up their quarterback weapons.
Cincinnati will also need to make decisions on players Rex Burkhead, Brandon Thompson and Margus Hunt. They have always said they were committed to Bengals-grown talent, but after the last free agency, fans questioned it with the loss of Marvin Jones and Mohamed Sanu.
Any way you look at it, you can't blame players for going where they can get paid to win. Will the Bengals organization earn the fans trust back, or will it be the start of another "regrowth" period?
This article originally appeared on