Bengals OC Jackson calls out A.J. Green for quitting on near interception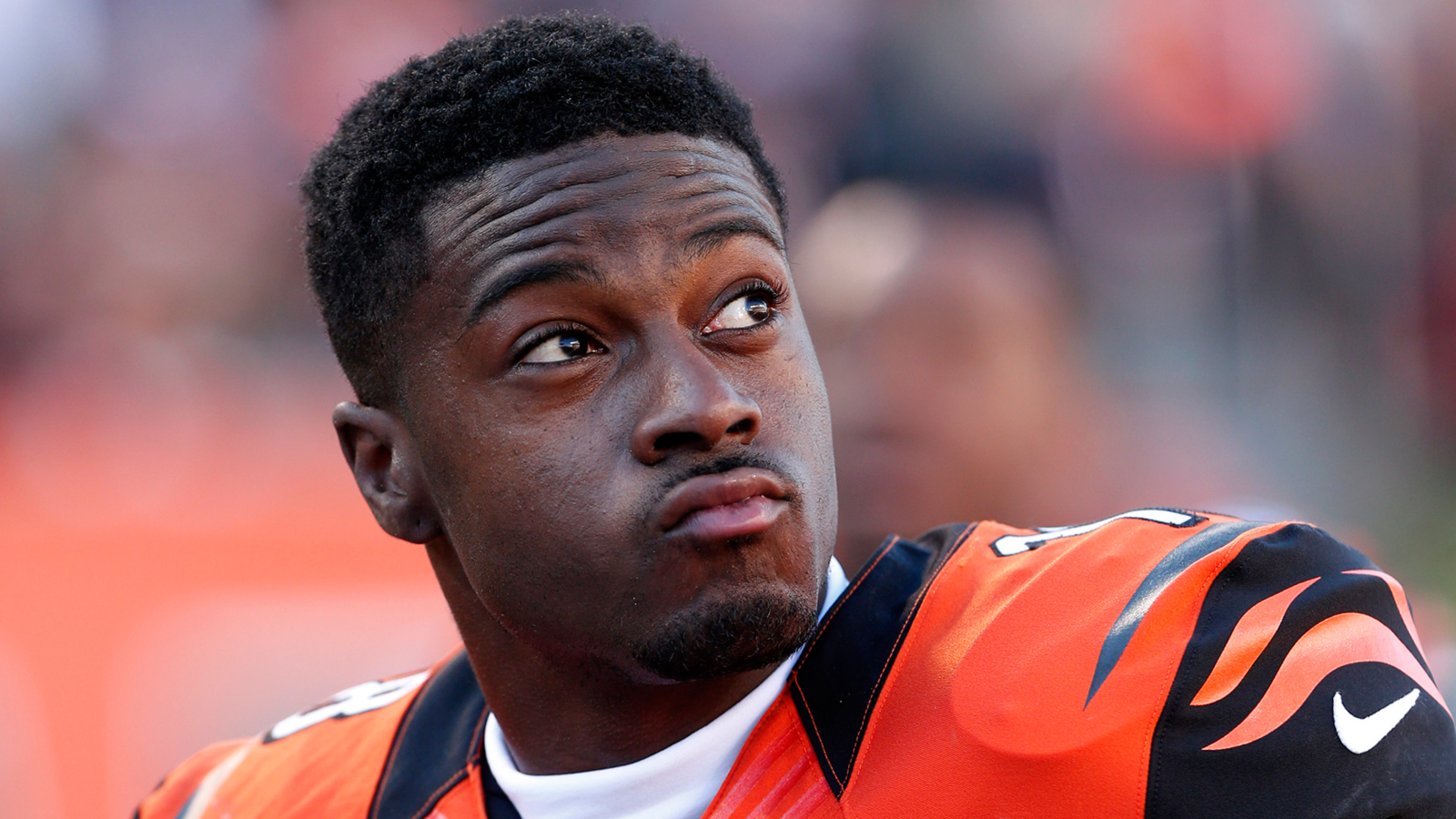 Bengals offensive coordinator Hue Jackson did not like what he saw from A.J. Green during one play in Sunday's win over San Diego, and he let him know about it.
It happened early in the fourth quarter with the Bengals inside the Chargers' 5-yard line. Quarterback Andy Dalton was looking for Green on a quick screen, but his pass was tipped by linebacker Melvin Ingram. As corner Jason Verrett went for the interception, Green didn't exactly hustle to make a play for the ball, although it looked like he also may have slipped on the play. Luckily for Green — and the Bengals — Verrett didn't come up with the pick, and the Bengals scored on the very next play to go ahead 24-13.
Regardless of whether Green slipped, Jackson had a simple message for Green.
"It's as simple as that: There's the ball," Jackson said via the Cincinnati Enquirer. "See ball, get ball. It's just what we do. I think the mindset of how we go about things is starting to change, and it has to continue to change as we ratchet this thing up as we keep going."
Asked if he spoke with Green about the play, Jackson responded in the affirmative.
"Yes I have," Jackson said. "I don't miss anything. We need to continue to grow. We're not there yet. We're still a work in progress. But it's fun to have a lot of work to do and be 2-0. To have a lot of work to do and have some of the success we have had. Because what you're selling, guys buy. It makes sense. So we'll just keep chugging away at it and continue to get better."
h/t: Cincinnati Enquirer
MORE NEWS:
Want stories delivered to you? Sign up for our NFL newsletters.