Christian McCaffrey Breaks Silence Regarding NFL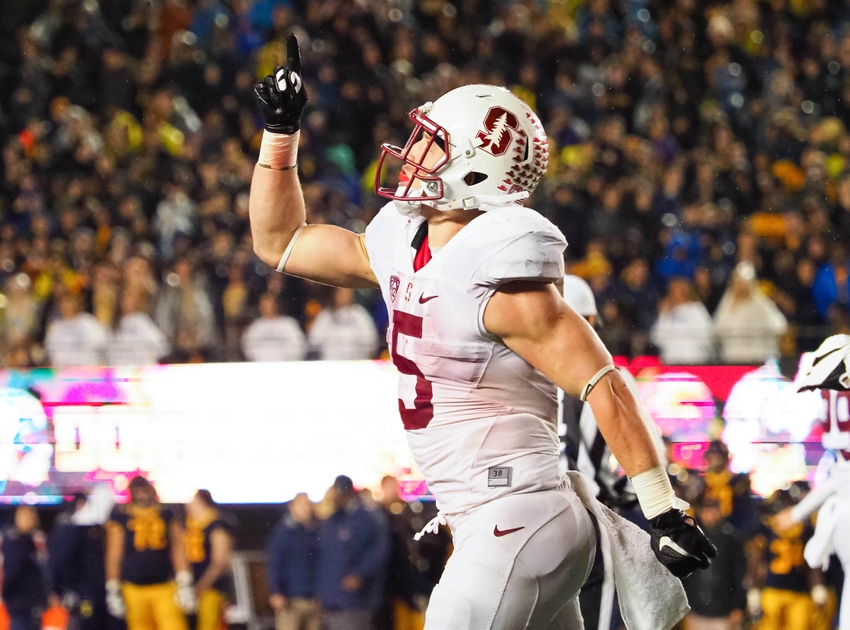 With one game remaining on Stanford's schedule, everyone wants to hear from Christian McCaffrey regarding his future and the NFL
Heisman runner-up Christian McCaffrey has been one of the most versatile players in college football over the past two seasons. As a running back, wide receiver, and return specialist he has dazzled for Stanford and college football fans alike.
With Stanford facing just one more game this season, most likely to be a lower-level bowl game, speculation has begun to rise regarding McCaffrey's future.
The superstar Cardinal addressed the rumors he could leave for the NFL after this season.
You know, I'm just focused on this next game. I think it's a disservice to my teammates to make an announcement right here, right now. I'm going to think about it and really work on it, but as of now, it's get back Monday. Get back to practice, get back to working on my craft.
You could not have asked for a better statement from McCaffrey regarding his plans for the NFL Draft. He showed humility, loyalty, dedication, and thoughtfulness in his 15 second response. Some players say they will be done even before the bowl game, leaving their play practically worthless with people knowing they will be gone.
Some players are leaving school early to prepare for the NFL Combine with the fear they could suffer an injury similar to Jaylon Smith. In his final collegiate game, Smith suffered a possible career-ending knee injury after a useless shove in the back by Taylor Decker.
Should McCaffrey decide to declare for the NFL, he has the potential to be drafted in the mid-to-late first round as a running back and special teams contributor. Teams such as Oakland, Philadelphia, and New England could call on McCaffrey's services if he declares.
This article originally appeared on