Christain McCaffrey Running Back Into the First Round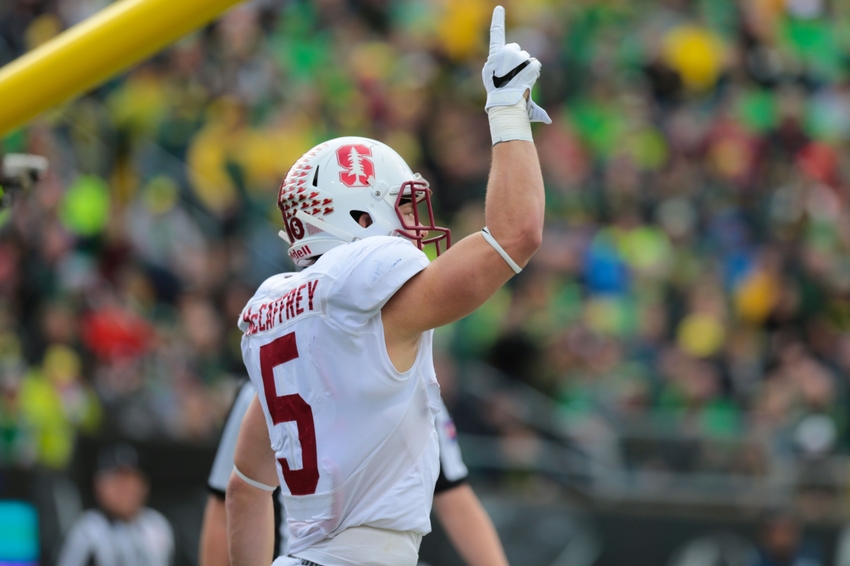 Christian McCaffrey had me worried for a few games in the middle of this season. But I am worried no more as he has been back with a vengeance these las few games, especially this Saturday.
After a Heisman-worthy 2015 campaign, it looked like he was on a mission to get it done to start 2016. But then his production running out of the backfield fell off the cliff. He was a sure-fire 1st-round pick before it looked like he was running his way out of the first round.
Scat-back/kick returners go later in the draft so the rushing production needs to be there. He wasn't in the injury report then suddenly, he has an undisclosed injury, forcing him out against Notre Dame. Then he eased his way back with 21 carries for 91 yards against Colorado.
After that, for the last four games, he's been running like he has the Holy Ghost in him. And it all peaked Saturday against California as he had 31 carries for 284 yards and three TDs. One of those TDs was a 90-yard run where his vision cuts, tackle breaking and speed were on display.
That performance capped 4-game run where he has 787 yards, nine TDs on 7.6 yards per carry. That is the kind of production that gets you selected on the first round of the 2017 NFL Draft. I don't know if he's back in the Heisman race but he's back in the first round.
More from With the First Pick
This article originally appeared on