Chris Mortensen anticipates returning to ESPN for NFL season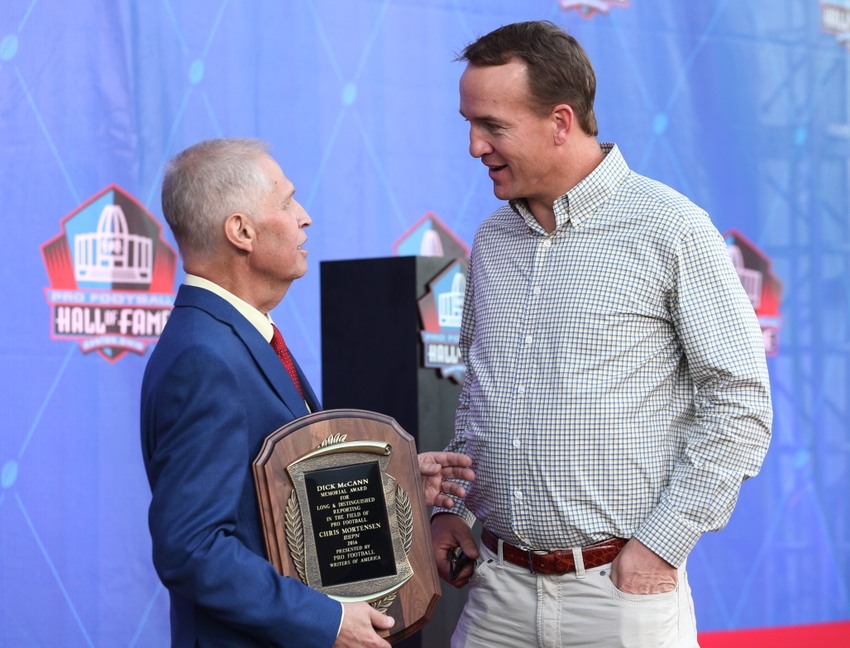 ESPN Senior NFL analyst Chris Mortensen plans to resume covering the NFL, less than a year after being diagnosed with throat cancer.
Last January, ESPN senior NFL reporter Chris Mortensen announced he was taking a leave of absence. He was diagnosed with Stage IV throat cancer. Mortensen, 64, got his start on the network in 1991. He's reported on NFL Sunday Countdown and Outside the Lines and has served as an analyst for the NFL Draft.
Mortensen was honored with the Pro Football Writer's of America's Dick McCann Award last July, for his longstanding contribution to the sport.
Battling cancer, no one can be sure what the future holds. But on Wednesday, August 31, in a post on ESPN.com, Mortensen announced his cancer had been "virtually reduced to zero detection." He plans to resume his role for ESPN's NFL coverage for the upcoming season.
"My return-to-work status has variables with no definitive target date but I anticipate being able to participate in NFL coverage on a limited basis as the 2016 season gets underway.  My wife Micki and I want to express our deepest gratitude and humility from the outpouring of love we have received from family, friends, colleagues, the NFL community and beyond, as well as ESPN's unwavering support. – Chris Mortensen
Mortensen is well-liked by his peers, players and fans alike. After the Arizona Cardinals defeated the Green Bay Packers in the NFL Playoffs last January, star receiver Larry Fitzgerald sent his well-wishes to Mort during his post-game interview.
Mortensen is not completely cancer-free. He doesn't have a definitive return date, and would work on a limited schedule as he continues treatment.
Off-season controversy has dominated NFL headlines so news of Mortensen's return serves as a glimmer of positivity and inspiration. Challenges lie ahead for Mort, but we look forward to seeing him back in action.
More from FanSided
This article originally appeared on