Chris Ivory Truck-Sticked Ron Parker Into Next Month (Video)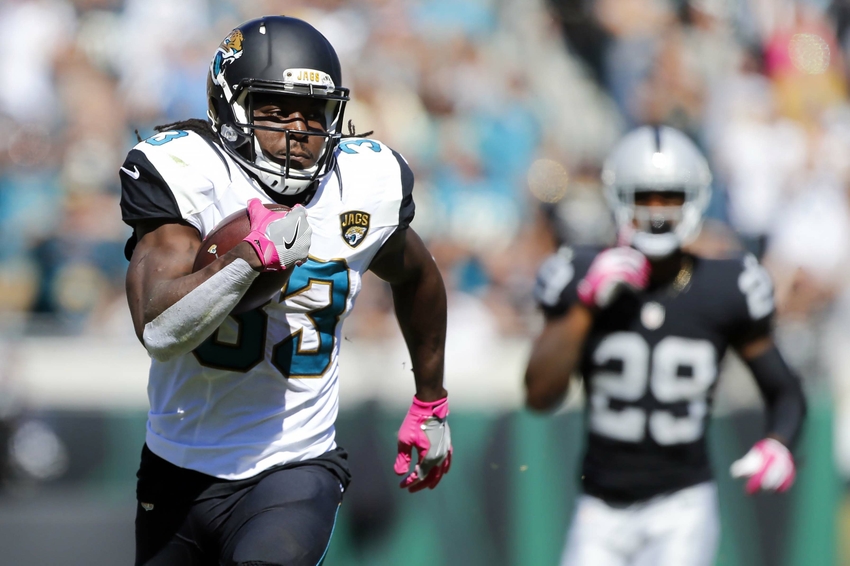 Jacksonville Jaguars running back Chris Ivory lowered his shoulder on Kansas City Chiefs defensive back Ron Parker and lit his life up.
Veteran running back Chris Ivory has never been the most gentle runner when the ball's in his clutches. Throughout his career at all of his various stops, he's always had a violent style of carrying the rock. Even later in his career now with the Jacksonville Jaguars, he's not afraid to lay down the thunder. If you don't think so, Kansas City Chiefs defensive back Ron Parker can attest to why you just want to get out of his way.
On Sunday in Week 9 action Ivory got a carry with the Jags backed up deep in their own territory. However, he cut a run outside and had real estate to work with. Going up the sidelines, Parker thought he had the angle to take down Chris Ivory. He was definitely in Ivory's way, but there was no stopping him.
Ivory lowered his shoulder and absolutely demolished Parker with a truck-stick. Parker looked like he had been hit by a truck after when he was lying on the ground. Meanwhile, Ivory kept rumbling down the sidelines for another huge chunk of yardage:
Oh wow. @ivory33 just did his best @MoneyLynch impression. 😳 #JAXvsKC https://t.co/YzNoLC9d6S

— NFL (@NFL) November 6, 2016
Yep, that is certainly Beast Mode-esque with the way Ivory left defenders and destruction in his wake.
After signing with the Jaguars this offseason, Ivory's season has been quite weird, including getting hospitalized for a mysterious illness. However, he still has something left in the tank. If Jacksonville could get him going, he'd add a welcomed dimension to their offense.
This article originally appeared on