Chris Christie spent a lot on concessions at Giants, Jets games
By Tim Weaver
New Jersey Governor and Dallas Cowboys fan Chris Christie is a big man with big appetites.
How big? You probably won't believe me when I tell you.
According to a report by the New York Daily News, Christie spent over eighty thousand dollars at Giants and Jets games from 2010 to 2011: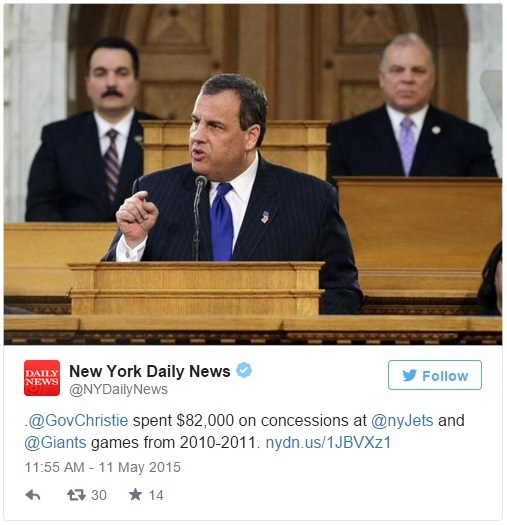 Here are the details, per Adam Edelman's report:
"The Garden State Republican and potential 2016 candidate spent $82,594 of his taxpayer-funded allowance just on concessions at MetLife Stadium, the New Jersey complex where the New York Giants and New York Jets play, over the course of the 2010 and 2011 NFL football seasons, according to records obtained by the Associated Press and New Jersey Watchdog through Open Public Records Act requests…"
Crazy. You can read the full thing here.
More from cover32: