Chiefs things I think – 2016 Kickoff Edition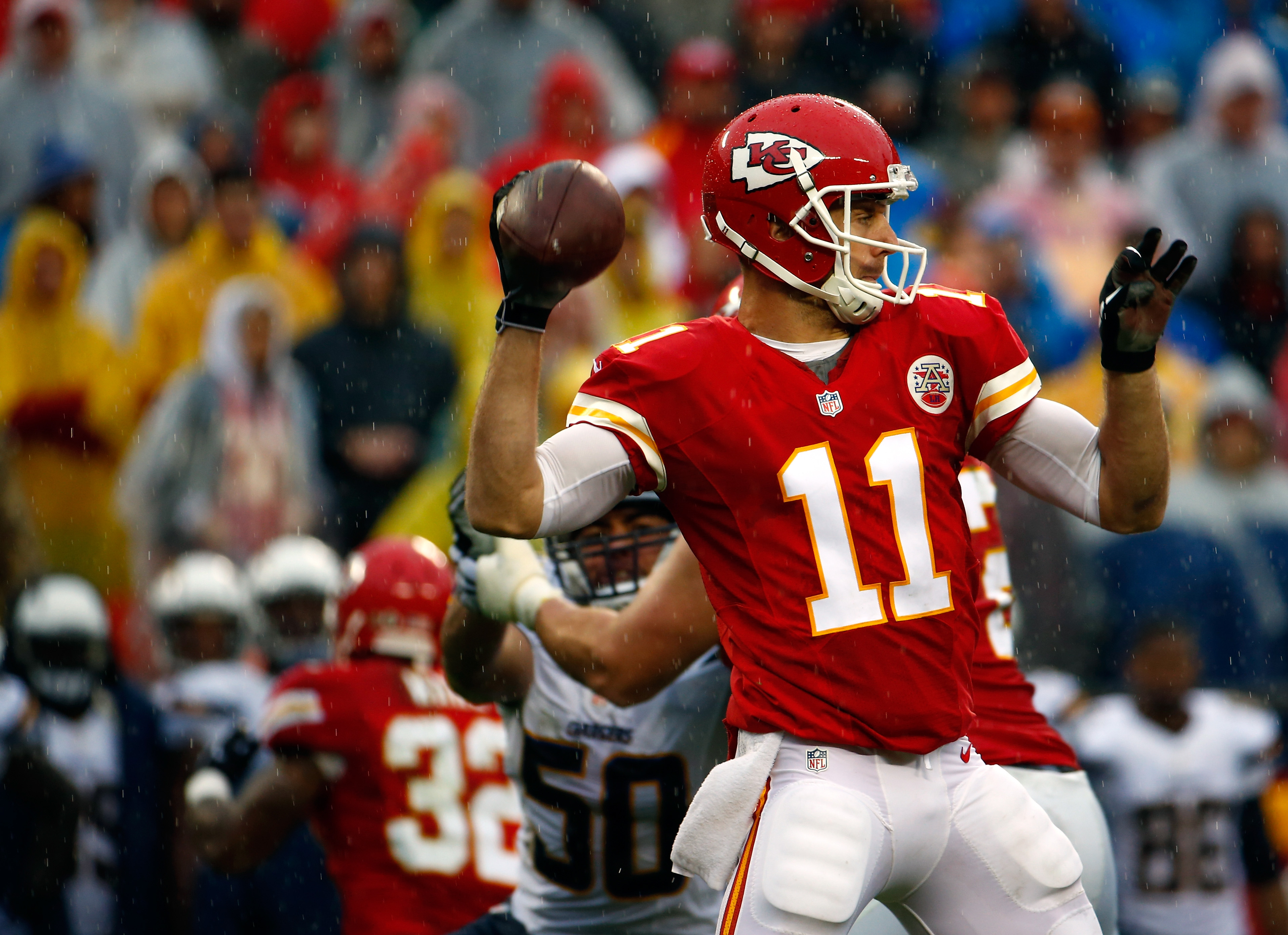 The regular season is here. another offseason of changes has come and gone and the Kansas City Chiefs have another, unique 53-man team to field.
Some things change, while others stay the same. The Chiefs are still reliant on there defense. They are still trying to get their offense to the elite level. Now, they have to add the dire need to avoid getting off to a slow start again in 2016.
Playing San Diego off the bat helps. They can get off to a good start with a home game against a team they have beaten four games running now. We went behind emery lines to talk to Derek Togerson of NBC 7 San Diego about the Chargers. Here's the show:
Here are the top Ten things I think about the Kansas City Chiefs as they start the 2016 season.
1st Quarter of the Season
10. The 1st quarter go 2016 is going to be tough without two key Pro Bowlers. Its rare to go into a season missing this significant amount of a team's top stars. The expectation all summer was to have Tamba Hali and Jamaal Charles back at full strength. Unfortunately, neither is now that week one is upon us.
9. Andy Reid's toy box is full to overflowing. Reid and John Dorsey have more talent at the offensive skill positions that they ever have since they came to Kansas City. He has big athletic tight ends to run his Triple-TE sets, he has multiple shifty slot receivers in Albert Wilson and De'Anthony Thomas and he has an emerging Chris Conley to draw coverage from Jeremy Maclin. Adding the talented running backs tot he mix, look for Reid to bring some new wrinkles to the offense this season.
8. Dee Ford has a chance to get his season off to a good start. There is something about Dee Ford playing the Chargers. He seems to have their number. That's a great thing for him and the Chiefs. After a lackluster preseason, Ford could use a jumpstart game. The Kansas City defense is going to have a much harder hill to climb if Ford cannot be an impact player starting Sunday.
7. I am not sold on Tyreek Hill as a wide receiver yet. He had some moments in the preseason, but struggled in a prime role against backups in preseason game 4. His better plays were with the 1s and 2s, so there is hope he can do something with the few snaps he's likely to get early on. I think most of his work will come as a returner. I'd hope to see him start contributing to the offense after mid-season.
6. I'll feel better when this game is over and Philip Gaines is still healthy. There are few things that could be worse for this team than losing Gaines early on… again. There is precious little experience beyond him at cornerback. Only Kenneth Acker has any starts in his career and he has struggled to get caught up on the Chiefs defensive scheme.
Top 5 Things
5. Spencer Ware averaged 7.8 yards per carry in the team's last game against the Chargers. Chris Conley will face cornerbacks Jason Verrett and Brandon Flowers, who are 5 and 6 inches shorter than him respectively. Philip Rivers hasn't scored a touchdown on KC since 2014. There is not a better opponent to open the season with. The Chiefs have the advantage and the chance to take the first step toward a division title in week 1.
4. Is Justin March for real? We are about to find out. March is about to see his first regular season action at inside linebacker. Can he with stand the first quarter of the season stopping backs Melvin Gordon, Lamar Miller, Matt Forte and DeAngelo Williams? Stopping the run will be a big priority for the defense with its edge rush leaders not 100%. The Chiefs better hope he hold his own now that the real games have begun. They are precariously thin behind him.
3. This team is setup to play well without Jamaal Charles. Despite #10 above, it can be done. I am of the mindset to take is easy with Charles. I dont' feel like they need to use him as much as possible because of his age. 5.5 yards per carry. His career rushing average makes him and easy Hall of Fame inductee and possibly a first ballot guy. He is still very fast and, if managed cautiously, could take that number even higher. I would advise the team to bring him on slowly and save plan for his biggest impact to come in the post-season.
2. The Chiefs are young. Three defensive rookies could have a chance to play a role from the get-go. In week one, expect to see Chris Jones rotate in not he defensive line. He has shown he can play some snaps right away. Safety Eric Murray could get some time in the three safety sets that Bob Sutton likes to play. His coverage skills are a unique addition to Parker and Berry. Dadi Nicolas could even be called on to rush the passer if Tamba Hali isn't 100% against San Diego.
1. Alex Smith can shut down his critics early this season. Smith has more weapons available to him on this Chiefs roster than possibly at any other time in his career. He has multiple targets who can gain separation from coverage in the passing game. Smith can be bolder with the football and attack the opposition. He faces three tough tests in the Texans', Jets' and Steelers' defenses during this first quarter of the season.
Smith can show he's more than a game manager during this early schedule. they will need him to if they intend to make a deep playoff push for the Conference Championship and the Super Bowl.
What do you think Addicts?
More from Arrowhead Addict
This article originally appeared on