Chiefs must stay focused on Jaguars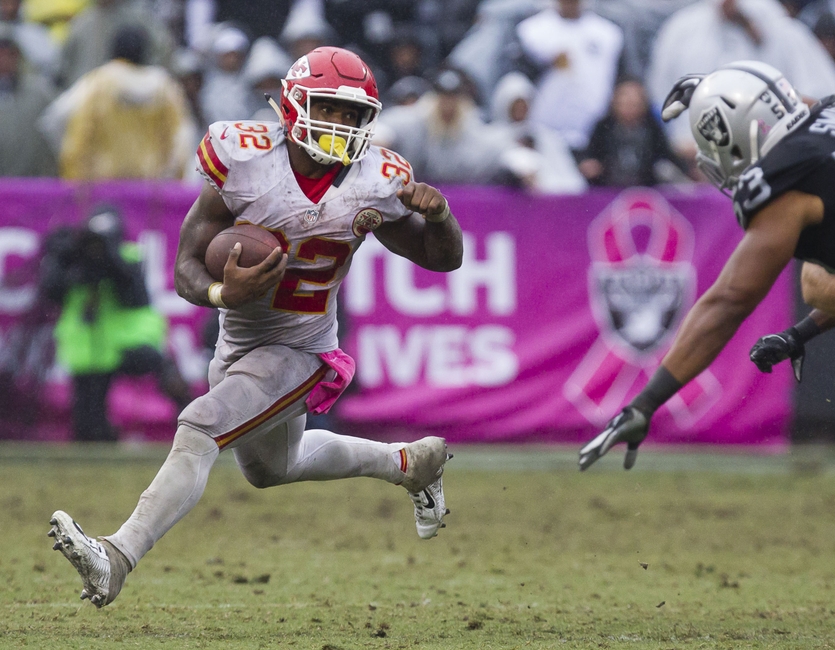 This week has been a tough one for the Chiefs. They can't let that hinder their mission for Sunday. They must remain keyed in on defeating the Jacksonville Jaguars.
After what may have been the team's most complete win of 2016, the Kansas City Chiefs must stay on top of the task at hand: beat the Jacksonville Jaguars.
The Chiefs are heavy favorites leading into the game at Arrowhead this Sunday, but it just feels like, dare I say it, … a trap game.
It's a tad crazy, and maybe a little insane. How could this Chiefs team with one of the best secondaries in the league allow a Jacksonville offense that averages just 3.8 rushing yards per carry?
The injuries that the Chiefs endured in Indianapolis are worrisome. Spencer Ware and Alex Smith's health remain a big question mark leading into Week 9. Both Smith and Ware suffered concussions in the team's 30-14 victory Sunday, and due to a knee injury, rookie left guard Parker Ehinger will miss the rest of the season.
Andy Reid announced Wednesday that Nick Foles will start at quarterback Sunday against the Jaguars. Reid, Smith and organization leaders wanted to ensure the long-term health of the quarterback.
Foles did a nice job filling in against the Colts for Smith. He completed 16 of 22 passes and had an extremely impressive passer rating of 135.2. But the numbers always haven't been good for Foles.
As a member of the then St. Louis Rams, Foles had passer ratings of 23.7, 68.7, 53, 49.9 and 43.3. Yes, he did this behind a defunct Rams offensive line. I don't believe that he is a quarterback that can take the Chiefs where they want to go; I'd rather have Smith.
To make matters worse, Jamaal Charles has to have a second surgery on his knee was placed on IR Tuesday. Some fear his days in Kansas City are over.
I can confirm Jamaal Charles will need a second surgery on his knee, per a source, as @RapSheet reported.

— Terez A. Paylor (@TerezPaylor) November 1, 2016
Going on IR should mean Jamaal Charles has played his last game for the Chiefs. Charles has a $7M salary & cap number in 2017.

— Joel Corry (@corryjoel) November 1, 2016
If Ware can't go at running back on Sunday, the Chiefs should be able to still be stable in the run game with Charcandrick West. West rushed for 634 yards in 15 games last season as a primary back in the absence of Charles.
Kansas City went out and signed running back Bishop Sankey off of the New England Patriots' practice squad. In two career seasons as a member of the Tenessee Titans, Sankey has 762 career rushing yards. He does have 105 rushing yards against the Jaguars, which is the most Sankey has against any NFL team.
As Jacksonville comes to town this week, the Chiefs must stay focused on what they need to do to win. The Jaguars are not a very good team, but if the Chiefs don't treat this game with the right amount of importance, then the Jaguars might surprise Chiefs Kingdom.
It'll be an all-important test for Reid to get his team through this week. A chance to go on the road and beat the defending Super Bowl champions (although they are not very good this year) in Carolina looms next week. But the Chiefs must get things done this weekend, first.
Thanks for reading. To keep the Chiefs conversation going, follow me on Twitter and like my Facebook page.
More from Arrowhead Addict
This article originally appeared on