Chiefs must focus on quarterback in 2017 NFL Draft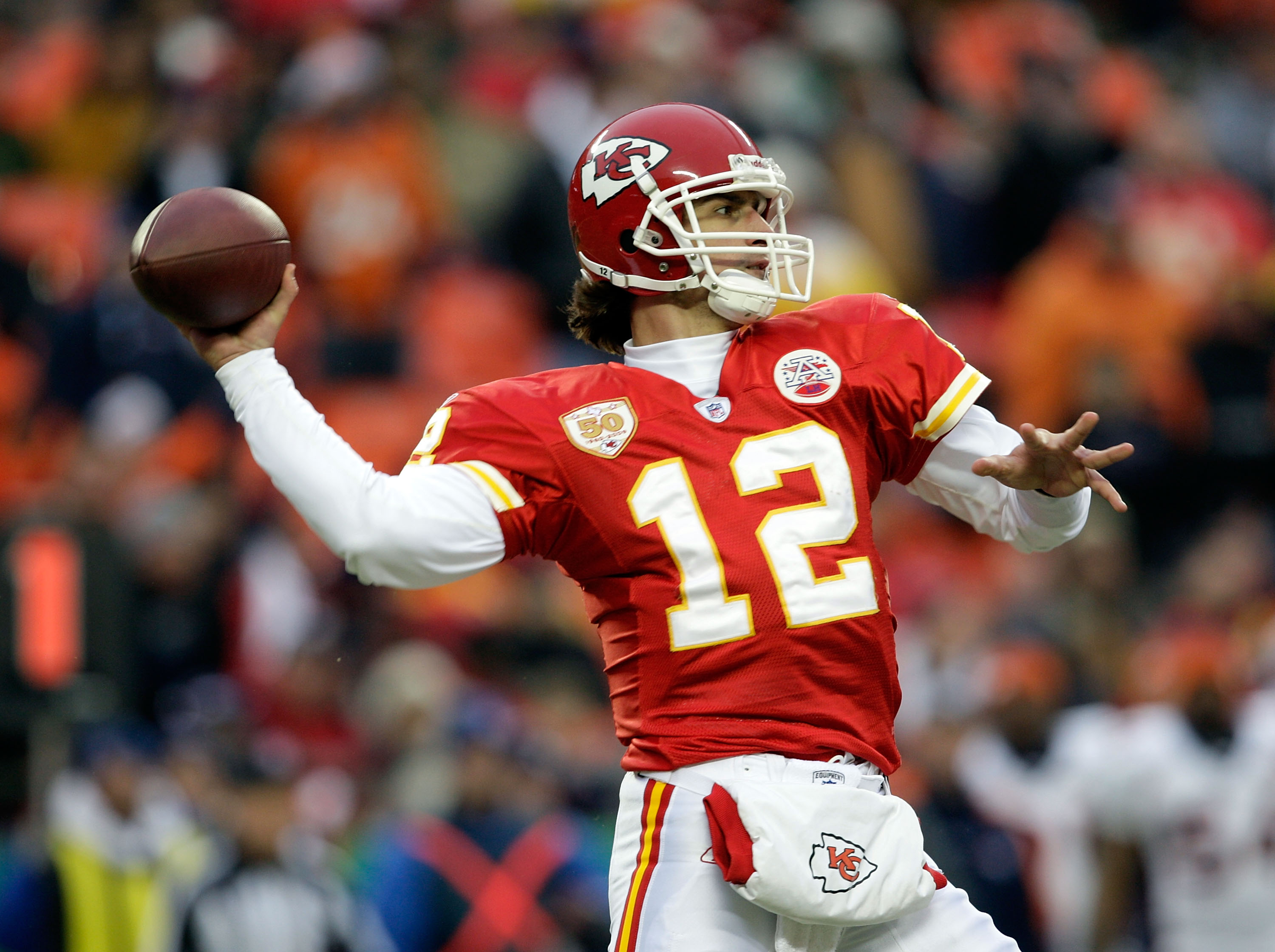 Going forward, this column will dedicate itself to potential draft picks for the Kansas City Chiefs.
As the NFL has turned the draft into a year round event, so to shall this column target it's resources towards said event. For both the draft geeks, nerds and historians such as myself, hopefully it will be enjoyable. For those that are not, hopefully it will be informative. For those that are neither, well, thanks for reading. Onward looking towards the 2017 NFL Draft.
The 2017 NFL Draft should break a somewhat dubious streak for the Chiefs organization. I firmly believe the draft will (should)  end the organizations drought on drafting quarterbacks. With what at first glance appears to be a somewhat deep position group, and a long term need at the position, this upcoming draft will be the year a quarterback hears their name called by the Chiefs.
While it's known that Todd Blackledge of Penn State in 1983 was the last time the Chiefs drafted a quarterback in the first round, who knew that Matt Blundin of Virginia was the last time the Chiefs drafted a quarterback in the second round, in 1992. Fan favorite Brodie Croyle was last in the third round in 2006 and Pat Barnes was the last fourth round quarterback drafted by Kansas City, going all the way back to 1997.
In essence, the Chiefs have drafted one quarterback (Croyle) in the top four rounds of the draft in the past 20 years. And people wonder why this team hasn't been to a Super Bowl in almost 50 years.
History has played out that fate favors the prepared. For decades, this organization has been forced and relegated to has been's, throw-aways, or mid level quarterbacks due to the fact they simply refused to address the position in the draft. While Alex Smith is playing a solid quarterback, it's time for this organization to think about the future of the most important position in sports today.
First off, Alex Smith isn't getting any younger. In fact, Alex Smith is 32, and is under contract through the age of 34. As players age, especially into their 30's, athleticism and arm speed slow down. Important to remember, as in all sports, father time is undefeated. it has never lost the battle of age with an athlete.
It's important, nay vital to be prepared at such an important position, especially considering the starter is aging. Drafting a quarterback this year allows the organization flexibility in the event Smith becomes injured, game goes to hell, or retires. A perfect example is the 2015 Denver Broncos, lead by Payton Manning to the 2016 Denver Broncos, lead by Trevor Siemian. Not the transition you're wanting to see.
Secondly, the backup quarterback position is becoming more and more valuable. Case in point, look at the contract Chase Daniel received from the Eagles this past off season, at 3 years and 21 million, that's a lot of money for a backup. Well, that will likely become the new norm, as teams scramble to ensure they don't get caught throwing the Kellen Moore and Tyler Palko's of the world out on the field to play.
A rookie quarterback that has the opportunity to prepare during the week, in both the film room and practice field while fine tuning any concerns without the burden of playing every snap, at least initially. With Nick Foles a free agent after this season and likely commanding a salary larger then what the Chiefs can afford, backup quarterback will be a position of need this season.
Thirdly, this team has a lot of depth across the board. Running back depth showed last season after the injury to Charles, defensive depth showed with the injury to Houston. Chris Jones, at least during his preseason opportunities appears to be a find on defense, and Marcus Peters appears poised for another solid season. With so few holes, the Chiefs are likely going to be in a position this offseason of not reaching for a need over the quarterback, as they have in years past. When you don't have a need, it allows you add and address depth, which ties into my last point…
This team is expensive. For the next couple years, the Chiefs will be near the bottom of the league in salary cap room, really hampering what they can afford to address during the off seasons. While Alex Smith's contract numbers in 2016 and 2017 are not egregious, with cap hits at 1$7.8 and dropping to $16.9 respectively, his number jumps in 2018 up to $20.6 million.
Combined with the increasing salaries of vital players such as Travis Kelce, Jeremy Maclin, Justin Houston, Marcus Peters, etc, the Chiefs will be forced to make a decision between Alex Smith or some other positional players. Having a young quarterback with a year under his belt stepping in to be the starter in 2018 would allow the Chiefs to maintain their core, while creating cap room to either facilitate keeping impact players or ability to address issues in free agency.
With that in mind, with scouting reports next week, here are some names I'm keeping an eye on this college football season as possibilities for the Chiefs come April 2017. Yes, I am aware some names are not likely to be available when the Chiefs select.
Deshaun Watson, Clemson
Deshone Kizer, Notre Dame
Brad Kaaya, Miami (FL)
Luke Falk, Washington State
Mason Rudolph, Oklahoma State
Chad Kelly, Ole Miss
Seth Russell, Baylor
Which one would you prefer? Let us know, Addicts!
More from Arrowhead Addict
This article originally appeared on