Chiefs injuries: Jeremy Maclin, Justin Houston out for Sunday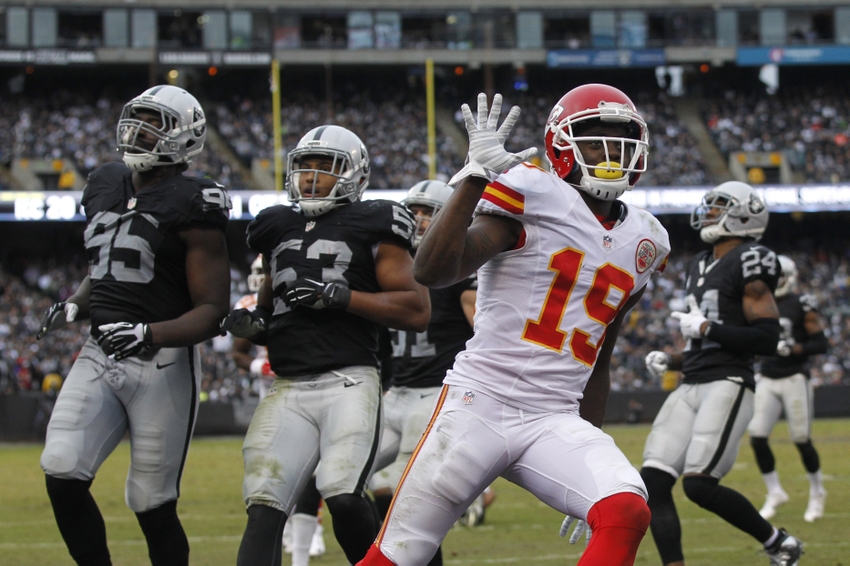 The Kansas City Chiefs will be without Jeremy Maclin, Justin Houston and Jaye Howard on Sunday afternoon against the Carolina Panthers.
Kansas City has been dealing with injuries every week this season. This week won't be any different, with head coach Andy Reid announcing that wide receiver Jeremy Maclin and defensive end Jaye Howard are out for Sunday's contest. Reid also stated that outside linebacker Justin Houston is "likely out" as well, but wanted to sit down and talk to him first.
At some point, you have to wonder how Houston feels about all this. He's proclaimed that he's not only ready to play, but play a full game. He has to be getting frustrated. That being said, he's coming back from ACL surgery and if the Chiefs and/or their medical personnel don't want him to test his knee yet, then that's the right move. Obviously, this is a tricky situation.
Meanwhile, this is the correct decision with Howard and Maclin. Both missed practice time last week and then watched as Maclin played one snap being injuring his groin again. Meanwhile, Howard could use a week off to rest his ailing hip.
The Chiefs want to win every game, but losing this week wouldn't be the end of the world. Plus, Kansas City has enough talent to beat Carolina as it stands, getting both Alex Smith and Spencer Ware back in the fold.
More from Arrowhead Addict
This article originally appeared on